"Is anyone able to resist the sexiest man alive? You might be surprised in this funny story."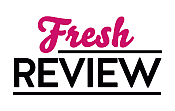 Reviewed by Lissa Staley
Posted September 15, 2008

Taylor Donovan takes her job as a sexual harassment lawyer seriously, working evenings and weekends so she can make partner at her Chicago law firm. When she's sent to Los Angeles as the lead defense attorney for a long trial, she expects to concentrate on her work and not have anything to do with the Hollywood hoopla. Her boss has other plans for her when a celebrity client wants to shadow a real trial lawyer to prepare for an acting role. Is it a coincidence that the recently voted "Sexiest Man Alive" is paired with one of the firms few female lawyers? Probably not, but Taylor must do her best to bear her additional burden, or risk offending her boss. Spending time relaxing and having fun with a guy just isn't on her career agenda.
In addition to being sexy and talented, Jason Andrews is one of the highest paid actors in Hollywood. He's used to every person responding to his needs and rearranging their schedules to accommodate his whims. When the lawyer who is supposed to prepare him for his next role turns out to be serious, sarcastic and not at all impressed by his obvious importance, Jason is surprised and upset, but intrigued. Suddenly he can't seem to get enough of this straightforward woman who doesn't particularly want to spend time with him, and definitely doesn't want to join him in the media spotlight that's his daily life. Can Jason make Taylor see that he has more to offer her than being JUST THE SEXIEST MAN ALIVE?
Even in the improbable world of Hollywood's top actors, Julie James introduces believable characters with real motivations behind their actions. With two witty and charming main characters, the dialogue is sure to keep the reader entertained. The sexual harassment case that Taylor is defending, along with the antics of the legal secretaries at her office, provides the perfect counterbalance for her developing relationship with a major celebrity. While almost any woman would be swept off her feet by the fame and wealth of a Hollywood star, Taylor isn't convinced by Jason's obvious charms, which makes reading the story of their romance even more enjoyable!
SUMMARY
Nothing fazes Taylor Donovan. In the courtroom she never lets the opposition see her sweat. In her personal life, she never lets any man rattle her–not even her cheating ex- fiancé. So when she's assigned to coach People's "Sexiest Man Alive" for his role in his next big legal thriller, she refuses to fall for the Hollywood heartthrob's charms. Even if he is the Jason Andrews.
Jason Andrews is used to having women fall at his feet. When Taylor Donovan gives him the cold shoulder, he's thrown for a loop. She's unlike any other woman he's ever met: uninterested in the limelight, seemingly immune to his advances, and shockingly capable of saying no to him. She's the perfect challenge. And the more she rejects him, the more he begins to realize that she may just be his perfect match. . .
---
What do you think about this review?
Comments
No comments posted.

Registered users may leave comments.
Log in or register now!