"When Jack Howard challenges the past, history is rewritten."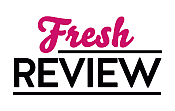 Reviewed by Morgan Chilson
Posted September 15, 2008

Action | Suspense Arcane | Fiction Adventure
Jack Howard is once more delving into historical secrets, unwinding a trail that may lead to one of the greatest finds ever: a gospel straight from Jesus.
But Jack and his team face a group that wants to make sure that writing does not come to light and upset the dynamics of the church as it is today. Never has it been more important for Jack and his friends to use their contacts, intuition and sheer cunning to get their hands on this archeological find first.
Along the way, Jack runs into an old friend and lover who left their relationship suddenly years before. Curious as he remains about her, he is shocked when she whispers a warning in passing and then disappears. He will be even more shocked before the adventure is over when he learns of a secret this woman kept from him for the last 15 years.
I have read all of Jack Howard's adventures and am sure I will pick up the next one. Yet, each time, intrigued as I am by the history enfolded in the pages, I finish the book and am not sure if I liked it. Gibbins delves so deeply into history that he must spend a lot of time explaining everything -- and it bogs down the stories. For that reason, his books are not as "exciting" and tense as are some other writers' books in this genre. They fall more into an intellectual mystery range. I'm always fascinated by his summations at the end that point out the accuracies of what he's written.
And yet, I keep reading them. As do others, because Gibbins is a bestseller. I think it's worth your time to explore his writing and see if they're a fit for your own personal style.
SUMMARY
For centuries, people have speculated about the fabled lost libraries of antiquity. If one were found, what marvels would it contain? Now a fearless team of adventurers is about to unearth that long-hidden secret, and it will lead them to the most astonishing discovery ever made.

In the treacherous waters off the rugged Sicilian coast, marine archaeologist Jack Howard and his team of scientific experts and ex-Special Forces commandos make a shocking find while searching for the legendary shipwreck of the apostle Paul. And when a second artifact is uncovered in the ruins of a buried city, Jack is on the verge of a discovery that could shake the world to its foundations: the handwritten words of Jesus Christ himself.

As he follows a hunch from the dying confession of an emperor to the burial crypt of a medieval pagan queen, Jack is chasing a conspiracy whose web stretches to the highest levels of international power–and he will have to risk everything to stop the controversial document from falling into the hands of a shadowy brotherhood determined to fulfill their murderous vows.
---
What do you think about this review?
Comments
No comments posted.

Registered users may leave comments.
Log in or register now!