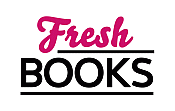 Spring for these books in March
"The last man standing isn't really happy about winning the bet."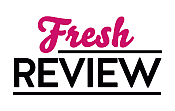 Reviewed by Paula Myers
Posted August 15, 2008

The last man standing after the original wager made in Victoria Alexander's A LITTLE BIT WICKED was Oliver Leighton, and having won the tontine by remaining single has the bachelor wondering if he's the winner or the loser of the whole proposition. Marriage appears to be a great adventure for his best friends, all fallen into what was believed to be the matrimonial trap, while he, the winner, feels like anything but. Still, things begin to look up when a young woman is brought to his country home, unconscious, without identification, with only an envelope addressed to his mother in her possession.
Kathleen MacDavid has journeyed from her native Scotland in hopes of ending a centuries-old curse plaguing her family. All knowledge of her mission is wiped from her memory and she finds herself at the mercy of the admittedly good- looking, if overly suspicious Earl of Norcroft and his most accommodating mother. Determined to discover the true nature of Kate's appearance in his life, Oliver devises a set of tests to determine if she's a proper lady, and perhaps jog her memory as to her reasons for traveling to see his mother. Still, it may take a little bit of magic to get these two stubborn people together before the curse plaguing both their family lines results in tragedy for both!
Victoria Alexander's SEDUCTION OF A PROPER GENTLEMAN is the satisfying conclusion to her Last Man Standing series. Filled with intrigue, magic, whimsy and Ms Alexander's outstanding humor, fans of the series are going to love Oliver and Kate's story. Oliver's tests for a proper lady are fun and Kate's wit and determination make her a heroine to be reckoned with. Oliver has definitely met his match in the lovely Kate, and his fall into matrimony is a satisfying trip!
SUMMARY
To break a centuries-old curse, beautiful, headstrong Lady Kathleen MacDavid knows she must ignore every rule of propriety by seducing—and marrying—the Earl of Norcroft. So she sets off for London, braving scandal and ruin to achieve her goal . . . until a crazy bump on the head makes her forget nearly everything.
The thrill of winning a bet—that he'd be the last of his set to wed—hasn't eased the earl's pain of losing his friends to marriage. Still, he'd be willing to settle down if he could meet someone worthy of his love—and desire. But he has met no such woman, until Kathleen is brought to him. Suspicious of her motives, he's determined to resist her seductive ways. But sometimes even the most proper gentleman finds it expedient to act improperly . . .
---
What do you think about this review?
Comments
No comments posted.

Registered users may leave comments.
Log in or register now!