"Anne Elliot Might Not Be So Bad After All?"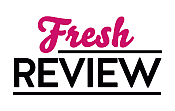 Reviewed by Stacey Hayman
Posted June 15, 2008

In the spirit of honesty, it must be confessed Persuasion has never been my favorite Austen book. Anne Elliot was too easily convinced to give up her love for Fredrick Wentworth. Then PBS ran a series The Complete Jane Austen and one of the films was Simon Burke's adaptation of Persuasion. My impression of Anne began to undergo a change. CAPTAIN WENTWORTH'S DIARY by Amanda Grange sealed the deal on my re-vamped opinion of Anne, Fredrick and the story of their relationship.
The diary starts in 1806 with Fredrick's shore leave during the Napoleonic Wars and a visit to his brother in Somersetshire. The Elliots are one of the aristocratic families in the area and spend much of their free time socializing with their neighbors. When Fredrick sees Walter Elliot and his eldest daughter Elizabeth treating Anne unkindly, he asks her to dance and finds himself oddly compelled by her spirit to see her again. Their flirtation quickly develops into a stronger attachment. Although Anne is young, when Fredrick asks her to marry him she says yes without hesitation. Too soon, it's over. Anne withdraws from the agreement in deference to Lady Russell's advice crushing Anne and Fredrick equally. Eight years later Fredrick returns to Somersetshire where his sister and her husband are leasing Kellynch Hall from the Elliots. who have landed on hard times. Anne is in the neighborhood to visit with her youngest sister, married to the son of a wealthy family. The first meetings between Fredrick and Anne are awkward, but they become less so and eventually fences are mended. The renewal of affection between the two is the happy ending that all readers wish for the pair.
Fredrick comes alive in CAPTAIN WENTWORTH'S DIARY. His motivations and his interest in Anne, even after an eight year separation, are made clear through his diary entries. Even Anne, who is a more complete character in Persuasion than Fredrick, becomes sympathetic and like-able. The characters remain essential true to Jane Austen's creation, they just get spiffed up a little.
SUMMARY
---
What do you think about this review?
Comments
No comments posted.

Registered users may leave comments.
Log in or register now!