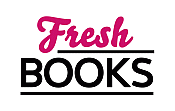 Spring for these books in March
"A Very Different View of 14th-Century Italy"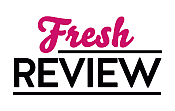 Reviewed by Stacey Hayman
Posted May 20, 2008

Luca Bastardo is a mystery, even to himself. He can't truly remember anything of his life before the age of nine and he surviving on the streets. The streets on which he found odd jobs were the streets in Florence, Italy and the year was 1330. If this seems strange, it is nothing in comparison with the rest of Luca's story. Luca has a beauty that catches the eye of a harsh man, Silvano, who runs a notorious brothel. Silvano takes Luca off the street and forces him accept customers or he will be beaten. In time, Luca earns the privilege to walk about on his own and meets the painter Giotto. They enjoy a friendship in which Giotto helps Luca hope for a better future, but it will be a strange future as Luca isn't aging normally. The years are passing, but Luca's physical appearance barely changes.
This slow aging makes it clear that whoever Luca's parents were, they were special. It also makes it possible for Luca to meet more historically important figures, like Leonardo da Vinci, and witness historically important events, like the Black Death. There is a magical mysticism to the path that Luca takes. It is unexplainable, unbelievable, and at times it is uncomfortable, to read what happens to Luca, his famous compatriots, and other supporting characters.
An historical fiction novel -with paranormal undertones- this book has plenty of drama but may not appeal to everyone. Notable names are correctly placed into context but the main character's existence demands the acceptance of an alternative realty. So if you are looking for something truly differernt, then this is one for you to try. Interesting points are made about religion, embracing the world as it is -and as you hope it could be, and loving our fellow man -no matter what our differences might be.
Learn more about Immortal
SUMMARY
In an age of wonderous beauty and terrible secrets,
one man searches for his destiny...

In the majestic heart of Florence, a beautiful golden-haired boy is abandoned and subjected to cruelty beyond words. But Luca Bastardo is anything but an ordinary boy. Across two centuries of passion and intrigue, Luca will discover an astonishing gift--one that will lead him to embrace the ancient mysteries of alchemy and healing and to become a trusted confidant to the powerful Medicis--even as he faces persecution from a sadistic cabal determined to wrest his secrets for themselves.

But as the Black Death and the Inquisition wreak havoc on his beloved city, Luca's survival lies in the quest to solve two riddles. One is the enigma of his parents and his ageless beauty. The other is a choice between immortality and the only chance to find his one true love. As Luca journeys through the heights of the Renaissance, befriends Giotto and Leonardo Da Vinci...140 years apart...and pursues the most closely guarded secrets of religious faith and science for the answers to his own burning questions, his remarkable search will not only change him...but will change the course of history.
---
What do you think about this review?
Comments
No comments posted.

Registered users may leave comments.
Log in or register now!