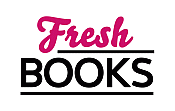 May Blossoms (books) for reading!
"Another terrific paranormal romance from this author that will keep you mesmerized."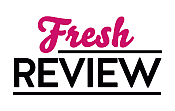 Reviewed by Sue Burke
Posted May 16, 2008

Romance Paranormal | Paranormal
When troubleshooter Maia Frasier fell to the dark forces, she ceded her Gineal powers and became part of the human world. Maia put the realms of the supernatural behind her, built a new life for herself and moved on. Now seven years have passed and although the loss of her magic still hurts her, Maia has managed. So when an injured troubleshooter shows up on her doorstep, Maia's first instinct is to refuse to help him. She tries to get the enforcer, Creed Blackwood, to go to her sister Ryne for help, but he refuses. After securing Maia's promise that she'll tell no one of his sudden arrival or of his condition, Creed passes out in her living room and in that instant, she's drawn back into the Gineal life.
After being injured in a forbidden demon dimension, Creed Blackwood returns to Minneapolis, the current location of the demon he's hunting. Creed chooses Maia Frasier instead of her sister for a couple of reasons. Although she doesn't know it yet, Maia knows the demon Creed is hunting and he knows Ryne would refuse to help him anyway; she's still furious with him after an incident the previous year. Creed, like all the Gineal, knows that Maia has ceded her powers, but he needs help and a safe haven and is certain Maia can provide both.
When Ryne finds Creed with Maia, she isn't happy, but she does her duty and heals him...then immediately demands that he leave Maia's home. Ryne is all too aware that whatever Creed is hunting could pose a serious danger to her sister. Maia really isn't interested in actively helping Creed hunt his demon, but when she finds out the dark one he's after is Seth, her former lover and one of the causes of her downfall, she decides it may be in her best interests to help out; just in case Seth is in the mood for some payback. When she finds out Seth is after her sister, her mind is completely made up. Dark powers be damned, no one messes with Maia's little sister.
IN TWILIGHT'S SHADOW is a terrific new story from Patti O'Shea. She bats them out of the park, one after the other. This one will keep you on the edge of your seat and reading well into the night.
SUMMARY
In the latest Light Warriors novel from O'Shea (In the Midnight Hour), Creed Blackwood remains a demon hunter, and he is plagued by the temptations of the dark side. Seth, a demon far more powerful than any Creed has encountered, unsuccessfully tempted Maia Frasier: she stole some of Seth's power before forsaking her own power and giving up demon hunting. Enraged, Seth vows to destroy Maia the best way he knows how-by attacking her powerful sister, Ryne, and stealing her power. Creed shows up on Maia's door, injured and in need of assistance. Maia, despite having no magic, determines to help him and to do anything to save her sister from harm. The plot tends toward involution, but Maia is a strong, realistically vulnerable heroine, and gruff Creed melts almost immediately.
---
What do you think about this review?
Comments
No comments posted.

Registered users may leave comments.
Log in or register now!