"Jacinth is surprised when she buys a slave on a miserable world."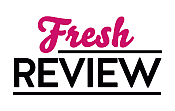 Reviewed by Leanne Davis
Posted May 7, 2008

Jacinth has spent years pursuing her sister after she was kidnapped from Earth by a race of beings called the Nedwuts. The Nedwuts are the refuse of the galaxy. If there is trouble, they are sure to be involved.
Jacinth learns that her sister has been taken to a planet on which the women are chained to their men. She has spent her years of searching making her way as a trader. She is on Orphesus Prime looking for a man who can get her onto Statzeel.
When she sees Cat, he is chained in a slave market. Not only is he chained at the ankles and wrists, but his genitals have been pierced and cuffed. She buys him for a song since his appearance is enough to frighten off many other buyers.
Jacinth and Cat barely make it off Orphesus Prime alive but he agrees to help Jacinth in her quest although, he has trouble believing her promise to free him. His attraction to her is obvious since he is naked when she find him.
Cat is from a world which was destroyed by the Nedwuts. As far as he knows, he is the only survivor. His race had feline characteristics and their prowess as lovers is legendary. His ethereal beauty and Jacinth's belief that he will fall in love with her Renata when he sees her, keep her from sleeping with him at first.
Their adventures on Statzeel will create a bond between the two which will endure for the rest of their lives.
Fans of Linnea Sinclair will be delighted to learn about a new author in the science fiction romance field. Ms. Brooks is much more frank about the sexual aspects of life and there are lots of them in this book. It borders on erotica but the humor lifts it to an inoffensive level. The story is told from the heroine's unique perspective. While the reason for her travels is serious, Jacinth retains a sense of humor about her encounters with other species;it makes her a very interesting character. If you like a rollicking good time, pick this up and prepare yourself for a great ride.
Learn more about Slave
SUMMARY
"I found him in the slave market on Orpheseus Prime, and even on such a god-forsaken planet as that one, their treatment of him seemed extreme."
He may be the last of a species whose sexual talents were the envy of the galaxy.
Cat is an enslaved warrior from a race with a feline gene that gives him awesome beauty, fearsome strength, and sensuality and sexual prowess unmatched by any other males in the universe. Even filthy, chained, and beaten, he gives off an aura of power and virility and his feline gene gives him a special aura.
Jacinth is an intergalactic trader on a rescue mission and she needs a man she can trust with her life.
She has spent years pursuing her kidnapped sister from planet to planet. Now her quest leads her to a place where all the women are slaves. "Jack" needs a slave of her own-one who can masquerade as her master.
Enmeshed in a tangle of deception, lust, and love, they must elude a race of violent killers and together forge a bond stronger than any chains.
---
What do you think about this review?
Comments
No comments posted.

Registered users may leave comments.
Log in or register now!