"A violent hurricane unleashes an ancient evil along with a storm of desire."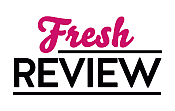 Reviewed by Mandy Burns
Posted March 16, 2008

Romance Erotica Sensual | Romance Paranormal
Nicolas Montfaucon was once a Templar Knight whose faith in God separated him from the average man. Unfortunately, King Philip decided he no longer needed the ever-loyal and faithful knight, locking Nicolas in a dungeon to await his death. But when a mysterious visitor offered Nicolas an opportunity to save not only himself, but his brother as well, by becoming immortal, he made the sacrifice for the greater good. Nicolas' task during those first years was to exile a demon by trapping it in a crypt located in the center of a New Orleans cemetery.
Now during the floods caused by Hurricane Katrina, the cemetery has become submerged in water and threatens to let loose the evil that is Nicolas' sole responsibility. He must dive into the dark and murky water to confirm his greatest fear -- an evil presence has been unleashed on an unsuspecting public.
This second book in the Dark Realm series has it all. Hot and sexy characters with enough mysterious twists and turns to keep you on the edge of your seat during the entire book. I absolutely loved it!
SUMMARY
For eight hundred years Nicolas Montfaucon has dedicated his life to preventing the rebirth of an immortal evil. But now a terrible storm has assaulted unsuspecting New Orleans—and the beast walks the earth once more. "The Devourer" has been awakened, and there is only one in the besieged city who can help Nicolas defeat the foul creature—a mysterious and beautiful enigma who haunts the handsome Revenant's erotic waking dreams and enflames his passionate obsessions.
Chessa Tomas is not an ordinary policewoman. A vampire, she works only at night, patrolling a seamy and unseen underworld of roiling chaos. Though Nicolas is sensuality incarnate, Chessa wants no part of him or his kind—but she cannot close her eyes to the unholy malevolence that would consume their world. And Nicolas has uncovered the secret lust that rules her—a steaming, uncontrollable desire he intends to unleash, bending Chessa to his will by making her most forbidden fantasies real.
---
What do you think about this review?
Comments
No comments posted.

Registered users may leave comments.
Log in or register now!