"Hilarious romantic comedy takes inspiration from the current reality show craze."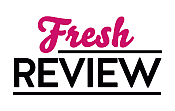 Reviewed by Suan Wilson
Posted February 13, 2008

Women's Fiction Contemporary | Romance Contemporary
Gina Foxton is worn to a frazzle at the end of a long season on her Georgia Public Television cooking show. The disasters occurring on the past few shows are fading into a distant memory until Gina learns her show is cancelled. Her sponsor caught Gina's boyfriend/producer in bed with his wife. Thus begins an unbelievable round of bad luck. Gina's hair breaks off from a bad coloring leaving her with a short uneven mop, her screw-up sister drops out of college and descends into Gina's home, and the topper, Gina is roped into competing in a reality-cooking contest. The only bright spot is that the winner will get a show on the national food network.
Gina's competition is Tate Moody, the host of "Vittles" a regional cooking and hunting show. Tate is a gorgeous hunk, but his homespun charm and humor irritate Gina. Uptight and list-oriented Gina cannot relate to Tate's laid-back demeanor. The new sponsor plunks Tate and Gina on a primitive island with challenges that send them scrounging for food. Sparks fly between them, but the ambition for a national show might sabotage any chance of a romantic relationship.
Ms. Andrews shines with her latest fun-filled treat that takes inspiration from the reality show craze. DEEP DISH is crammed with great humor, sassy dialogue and irresistible characters. This enjoyable romp will have readers laughing out loud all the way through this madcap romantic comedy.
SUMMARY
Another delicious treat full of Southern sass, wit, and charm from the New York Times bestselling author of Savannah Breeze and Hissy Fit
Chef extraordinaire Gina Foxton doesn't expect anything to be handed to her on a platter. After years of hard work, the former runner-up Miss Teen Vidalia Onion is now the host of her own local Georgia public television show called Fresh Start, and she's dating the show's producer.
But when her show gets canceled—and she catches her boyfriend in flagrante delicto with the boss's wife—Gina realizes that she's meant for bigger and better things. Namely, a gig on national television.
The Cooking Channel is looking for its next big star, and Gina is certain that she fits the bill. Trouble is, the execs also have their eyes on Mr. "Kill It and Grill It" Tate Moody, the star of a hunting, fishing, and cooking show named Vittles. Tate is the ultimate man's man, with a dog named Moonpie and a penchant for flannel shirts. He's also a tasty side of beef with a swooning female fan base. All Gina has on her side are a free-spirited, college-dropout sister and a mother who calls every single day.
Little does Gina know, though, that she and Tate are soon to embark on the cook-off of their lives, spiced up by a little ingredient called love.
---
What do you think about this review?
Comments
No comments posted.

Registered users may leave comments.
Log in or register now!