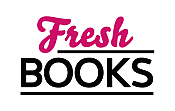 Your starred reads for December are here!
"What happens when "happily ever after" doesn't last?"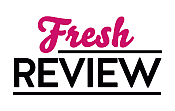 Reviewed by Audrey Sharpe
Posted February 11, 2008

For Claire Doolittle, mother of five, life has become one very long series of "have to's". Feed the family, clean the house, take care of the pets, go to work, and have obligatory sex every Sunday night with Ward Cleaver. Well, not the real Ward Cleaver, but rather the man formerly known as Jack Doolittle, Claire's husband, who during the past decade has transformed from a passionate, affectionate and fun-loving man, into a hyper-critical, self-absorbed killjoy. Claire knows that thousands, even millions of people have sex every day and enjoy it; in fact, she's pretty sure she used to be one of them, but for some reason, she can no longer recall what it feels like to look forward to having sex. In reality, it's merely another chore to be done as quickly and painlessly as possible so that she can get to the one thing she does look forward to -- sleep!
But Claire's uninspired life changes the day she receives an email from her college boyfriend, Todd, the man she was planning to marry before he unceremoniously dumped her for someone else. Now Todd is back in her life, asking Claire questions she's not prepared to answer and reminding her of the vibrant, self-confident woman she used to be before Ward set up residence. Suddenly, life with a husband that she still loves but doesn't particularly like seems unbearable, especially when she begins to suspect that Jack might be seeking companionship from a young, pretty co-worker. Is Jack having an affair? Does he still love her, or is she simply a glorified maid and housekeeper?
When Jack announces he's going on a business trip to Miami and that Claire is most definitely not invited, she takes matters into her own hands. She books a plane ticket to Miami and plans her own mini-vacation at a nearby hotel where she can soak up some sunshine, get a relaxing massage, and spy on her husband. What she discovers, however, just might change life as she knows it, forever.
SLEEPING WITH WARD CLEAVER is as clever as its title. Jenny Gardiner dares to delve into the dark underbelly of marriage, answering the question "What really happens when 'happily ever after' doesn't last as long as one might hope?" While Claire's emails will have you rolling on the floor, and the upbeat supporting characters provide a great counterpoint to Claire's often pessimistic outlook, the heart of the story is in the painful honesty with which Claire faces the hard work necessary to make a marriage succeed. You'll want to believe that love really can conquer all.
SUMMARY
Claire Doolittle realizes her life hasn't quite met up with her expectations. Overwhelmed with the demands of motherhood and life in general, it doesn't help that the funny, romantic and thoughtful man she once married has turned into a real-life version of Ward Cleaver, the famously dull, bossy father from the 1950's sitcom Leave it to Beaver. And the last person in the world Claire ever imagined having to sleep with for the rest of her life is a man whose sex appeal more closely resembles that of George Washington than George Clooney.
Throw in an ex-fiance who returns via e-mail to try to woo Claire back with promises of what was, and a sexy young colleague of husband Jack's, whom Claire suspects of some sort of hanky panky, and you have the ingredients for a mid- life crisis that threatens to plunge Claire's world into chaos.
---
What do you think about this review?
Comments
No comments posted.

Registered users may leave comments.
Log in or register now!