"A seductive and passionate tale of the vampire race and their plan to rule the world."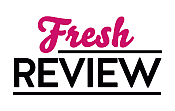 Reviewed by Kate Garrabrant
Posted January 22, 2008

Erotica Historical | Romance Historical | Romance Erotica Sensual
Jean-Marie St, Just and his friends, the Perez siblings, Rodrigo and Sara have decided to come to Paris, France to enjoy themselves. The year is 1787 and they have the whole world at their feet. But these three compatriots are not normal human beings, but rather a superior race of vampires called vampiros who live to feast on the blood of the victims along with enjoying their flesh in other ways. But they are still civilized and take care about how they live their lifestyle. Jean-Marie is very close with Rodrigo and even though he sometimes finds Sarah annoying and troublesome, these two siblings are the only family he has. But with talks of revolution and war on the horizon, Jean-Marie finds himself taking sides and things are about to become much more complicated with he meets a widow, Helene d' Agelet.
Helene is a young Frenchwoman with secrets of her own. She has special power were she can start a fire at a moments notice. But even though she has this particular trait, she tries to live as normal as she can. She is also overjoyed that her younger sister, Celeste will be getting married to her lover, Raoul. When Helene meets Jean-Marie, she is enamored and they share one passionate night together. But Jean-Marie knows that is all they can have and cruelly leaves Helene behind. They are separated for years as France goes to war. Helene loses her parents and by accident starts a fire which kills Celeste's beloved. The sisters are separated and Celeste wants her sister dead because of what she has done. Because Helene and Celeste have no were else to turn, the meet some vampires, much like the Perez's and Jean-Marie, and are changed into becoming one.
Centuries go by and Helene and Jean-Marie seem to find each other, but then are always separated. Celeste in turn has gone quite mad and is made the queen of the vampire coven in New Orleans. But even after three hundred years, she waits for Helene and her ultimate revenge. It is up to Jean-Marie and Rodrigo, who now is the head vampire in Texas to stop Celeste. But when Helene gets caught in the middle, Jean-Marie must decide if he will save his love and everything he holds dear by killing her sister. Helene has no idea Celeste is waiting for her older sister so she can finally kill her off for good.
Diane Whiteside takes the old vampire legend and makes it her own in BOND OF BLOOD, the second book in this on-going series. There is so much history being told and so much drama that most of the action is all consuming, which some readers may find confusing at some points. Many characters come and go and there are surprises in store that you will not see coming. Jean-Marie is a man with morals and the decisions he must make almost destroy him. But when it comes to the love of Helene, she is able to help him break free from the past and embrace their future together. BOND OF BLOOD has action, romance and an intriguing look at an undead race like we have never read before. Diane Whiteside will keep you on the edge of your seat with a passionate love story that spans centuries between a man and woman who's happily ever after is so close but just out of their reach.
SUMMARY
Once a medieval Spanish knight, Don Rafael Perez has been a vampire for seven centuries, clinging to his code of honor despite years of torture. He has risen to become the leader of the largest vampire territory in North America, spanning Texas and Oklahoma. But a cruel and seductively cunning rival is challenging his rule-fanning the flames of all-out war.
Adept at sending women into raptures of ecstasy while he feeds, Rafael has many willing lovers. But into his domain comes a woman he must deny himself: Grania O'Malley, a new veterinarian at the world-renowned Texas Hill Country Raptor Center. Rafael soon realizes he shares a bond with Grania he can't explain and doesn't trust. But neither can he stay away from her.
Grania, convinced that she can find a suitable husband through scientific research, has no explanation for why her body turns to molten fire at the mere sight of Rafael - or why her very existence tempts him into breaking every rule of both his body and his mind just when he needs to be stronger than ever...
Videos
---
What do you think about this review?
Comments
No comments posted.

Registered users may leave comments.
Log in or register now!