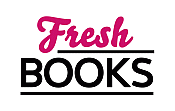 Hot, sizzling reads for July
"This time it's shapeshifter Amiri who's sent on a dangerous job for Dirk & Steele."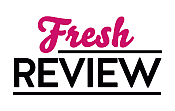 Reviewed by Sue Burke
Posted January 14, 2008

Suspense | Paranormal | Romance Paranormal
While working for the CDC in Africa, Dr. Rikki Kinn is summoned to a hot zone when a new virus makes a sudden and deadly appearance. Seemingly coming out of nowhere, the virus strikes both monkey and human populations, spreading quickly via the river systems. The virus also kills quickly, claiming its victims in hours. Rikki needs more help than she's currently being given, in both medicines and manpower, but not much seems to be forthcoming on a local level. In fact, the plague conditions are being kept carefully under wraps by men in power who view the victims as disposable. Men who are banking that the villagers will not be worth the world's notice until it is much too late.
Shapeshifter Amiri is asked by his friends at Dirk & Steele to take an assignment in Africa. Though the memories of his homeland are extremely painful, he leaves his comfortable home in San Francisco and goes where he's needed. With a history of romantic relationships ending very badly, Amiri has sworn off female companionship that could lead to him losing his heart -- until he meets Rikki. Amiri knows he is lost, body and soul. How can he protect the woman he loves from a ruthless and well-connected killer who's determined to succeed regardless of how many have to die? But a bigger question might be how he'll protect Rikki from his own past, which threatens to open up and pull them both into the darkness.
Marjorie M. Liu does it again. With her sense of people and place, Liu transports her readers wherever in the world she chooses. With seemingly no effort at all, she manages to keep us there, completely involved in a life-and- death struggle until the last page is turned.
SUMMARY
A WOMAN IN JEOPARDY
Doctor Rikki Kinn is one of the world's best virus hunters. It's for that reason she's in the Congo, working for the CDC. But when mercenaries attempt to take her life to prevent her from investigating a new and deadly plague, her boss calls in a favor from an old friend -- the only one who can help.
A PRINCE IN EXILE
Africa -- a land of lush veldts and roaring falls, untamed splendor and primal fury: Amiri's home, where he was raised to race as a cheetah, to wake with the sun. It is also a land of lingering nightmare, where he was kidnapped and experimented upon by the evil group named the Consortium. Now, against his better judgment, Amiri has been asked to return to his homeland by his colleagues in Dirk & Steele--men who are friends and brothers, who like himself are more than human. He must protect a woman who is the target of murderers, who has unwittingly involved herself in a conflict that threatens not only the lives of millions, but Amiri's own soul... and his heart.
---
What do you think about this review?
Comments
No comments posted.

Registered users may leave comments.
Log in or register now!