"A darkly atmospheric Victorian-era mystery filled with lots of red herrings and many suspects."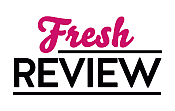 Reviewed by Suan Wilson
Posted December 15, 2007

Mystery Historical | Historical
Lady Julia fled to Italy to recover her health after the investigation into her late husband's murder nearly cost Julia her life. Tired of the mundane needlepoint and endless sightseeing, Julia readily accedes to her father's demand that she and her brothers return home. They arrive to discover an odd assortment of guests her father has invited to a house party and a small wedding ceremony for her cousin. Among the guests is the enigmatic Brisbane, who investigated and solved Julia's husband's death with her. Their relationship is ill-defined with both reluctant to explore their feelings, yet powerless to let it end.
The house party takes a chilling turn when the murder of a guest occurs. Julia's young cousin confesses to the crime, but there are too many inconsistencies. Julia and a reluctant Brisbane once again join forces to find a killer. Their probing uncovers the dark side of the unconventional household and its members. Other hidden crimes are revealed with confusing and conflicting clues. No one is above suspicion. The arrival of a sudden snowstorm heightens the tension as no one can leave -- including the killer.
Ms. Raybourn's darkly atmospheric novel unfolds slowly as she defines her multifaceted characters. The pace picks up halfway through and she delivers an excellently plotted mystery filled with red herrings and suspects galore. The second book in the Lady Julia Grey mystery leaves readers wanting to watch Julia and Brisbane solve the next murder.
SUMMARY
Now thou art come unto a feast of death, A terrible and unavoided danger. I Henry VI
Fresh from a six-month sojourn in Italy, Lady Julia returns home to Sussex to find her father's estate crowded with family and friends--but dark deeds are afoot at the deconsecrated abbey, and a murderer roams the ancient cloisters.
Much to her surprise, the one man she had hoped to forget-- the enigmatic and compelling Nicholas Brisbane--is among her father's house guests...and he is not alone. Not to be outdone, Julia shows him that two can play at flirtation and promptly introduces him to her devoted, younger, titled Italian count.
But the homecoming celebrations quickly take a ghastly turn when one of the guests is found brutally murdered in the chapel, and a member of Lady Julia's own family confesses to the crime. Certain of her cousin's innocence, Lady Julia resumes her unlikely and deliciously intriguing partnership with Nicholas Brisbane, setting out to unravel a tangle of deceit before the killer can strike again. When a sudden snowstorm blankets the abbey like a shroud, it falls to Lady Julia and Nicholas Brisbane to answer the shriek of murder most foul.
With a captivating cast of characters in a remarkably imaginative setting, Silent in the Sanctuary is a marvelous sequel to the evocative Silent in the Grave
---
What do you think about this review?
Comments
No comments posted.

Registered users may leave comments.
Log in or register now!