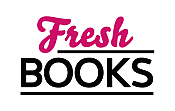 Books to enjoy in May! Let your reading blosson!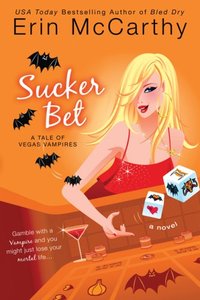 Sucker Bet, January 2008
Vegas Vampires #4
by Erin McCarthy

Berkley Sensation
Featuring: Roberto Donatelli; Gwenna Carrick
304 pages
ISBN: 0425217183
EAN: 9780425217184
Trade Size
Add to Wish List

Purchase
"Latest tale of the Vegas Vampires is a winner from start to finish."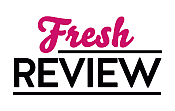 Reviewed by Sheila Graves
Posted December 15, 2007

Paranormal | Romance Contemporary | Romance Paranormal
Gwenna Carrick lives in a Las Vegas casino and does nothing for a living (she's the casino owner's sister). She's conservative in both dress and actions and she's over 900 years old. Oh yes, she's a vampire. She dabbles on the computer and has joined an online group calling themselves the Slayers. They pretend they're vampire slayers, of course. Only not all of them are pretending. And at least one more of them besides Gwenna is a vampire, because members of the club are being found dead -- and drained.
Nate Thomas is the homicide detective investigating the murders. He knows Gwenna is involved somehow, but she's way too hot to be a murderer -- and way too innocent. If they can keep their hands off one another long enough, they might be able to find a murderer -- before the murderer gets to Gwenna.
SUCKER BET, Ms. McCarthy's latest installment in the Tales of Vegas Vampires saga of the Carricks (rulers of the vampire nation and all that comes with it), is hot, fun, hot, exciting, thrilling and hot. Whoa, baby! Gwenna is sweet, loving, smart, learning to say what she thinks and to do what she likes. It's about time; she's been divorced 300 years. She's a girl after my own heart, and the hearts of women around the world. Nate is caring, a little bit sad and hot as a randy, alpha hard body could possibly be. I wish I had one just like him. The story is as good as all the others in the series have been and I can't wait for the next one. If you haven't sampled them yet, you need to. HIGH STAKES, BIT THE JACKPOT and BLED DRY are keepers, too. SUCKER BET is a very good and satisfying read.
SUMMARY
The national bestselling author of Bled Dry returns to vampire-filled Las Vegas!

A night of indulgence can feel like an eternity. Gwenna Carrick has a history-900 years of it. As the vampiress ex- wife of the notorious vampire Roberto Donatelli, she must keep a low profile. Not easy when you're bathed in the neon glow of Las Vegas-especially when there's a whole online group of vampire slayers bent on dealing you your last hand.

A wild night with a stranger was not in the cards for Gwenna. But that's what happened when she met the ruggedly handsome detective Nate Thomas. Their passion made her feel alive again. But when Donatelli catches wind of the tryst, he's determined to clean house, with Nate the first on his to-off list. Gwenna knows she hit the jackpot with Nate and won't let anyone stand in the way. But both soon realize they have far more enemies than Donatelli- both on the strip and underground.
---
What do you think about this review?
Comments
No comments posted.

Registered users may leave comments.
Log in or register now!