"The complicated, sensual world of shape-shifters has never been written so perfectly."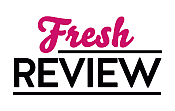 Reviewed by Sue Burke
Posted September 16, 2007

Romance Paranormal | Paranormal
Carlotta Salinas has been alpha female wolf of a Texas red wolf pack since her teens. From a Tejano family who homesteaded Texas while it was part of Mexico, Cara's people still live on the land her ancestor's spilled their blood to protect generations past. She is also currently the acting sheriff of Tedford County.
Former cop Adam Mueller is second in command of a Minnesota pack that's recently been noticed by humans. The council has decreed that this pack be split up, with some of the members slated to be exiled to Texas to join with Cara's red wolves.
Cara is less than thrilled about the outsiders coming to join her small pack and isn't afraid to stand up and speak her mind. But what the council decrees is law and Adam and Cara are expected to follow orders and do what they are told. Adam and Cara soon have more to worry about than their mutual resentment and the prickly start to their relationship. Their packs must be blended with little or no bloodshed. Pack politics turn an already impossible situation into a powder keg, with only Adam and Cara, hotheads themselves, trying to hold off complete disaster.
Adams and Clamp have taken the shape-shifter legends and made them their own. Theirs is a complicated, sensual world, already a favorite for fans of paranormal romance. Every book expands this already lush world. Populated with complicated, three-dimensional characters, this series just keeps getting better.
SUMMARY
Cara Salinas has been leading the small Mexican red wolf pack in Tedford County, Texas, since she was thirteen.

Adam Mueller, formerly a beat cop from the toughest part of Minneapolis and now the new county sheriff, must find a way to integrate his exiled Minnesotan wolves with Cara's red wolves.

Cara and Adam clash in the way only fated mates ever do--and both refuse to accept their destiny. But when a pack of vicious Sazi raptors start to feed on the wolf-children of both packs, Cara and Adam must learn to respect each other, and embrace their future together to save the future of the Texan wolves.
---
What do you think about this review?
Comments
No comments posted.

Registered users may leave comments.
Log in or register now!