"An adventurous tale of love and vampires."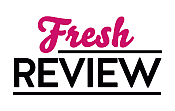 Reviewed by Jessica Smith
Posted August 12, 2005

Lanie Weber leads a double life. A librarian by day, she also volunteers for the fire department -- a little dose of adventure to remind her of her days traveling around the world with her father. When Lanie's father is killed while doing research in the Amazon jungle, Lanie can't believe it and insists on seeing his body for herself.
A retired Navy SEAL, Mac Knight now runs his own charter airline. He's unhappy about having to fly some chick through the Amazon jungle, but money is money. When Mac and Lanie arrive at the research lab where her father worked, his body and that of another man that was killed with him have gone missing. Confusion abounds as they search for the bodies, and when they find a very strange surveillance video and an even stranger statue, Lanie has to expand her theories of what has happened.
The Chupacabra is supposed to be a mythical creature that's a statue by day and a blood-sucking vampire at night. Lanie and Mac find out the hard way how real the Chupacabra is when Mac is bitten. As they fight to keep Mac alive and to find Lanie's father, their love grows. But will Mac's ever increasing urge to suck her blood send Lanie running?
I really enjoyed OUT OF THE NIGHT -- a great vampire story that defies your expectations. It's a lot of fun, and I highly recommend it.
SUMMARY
OUT OF THE DARKNESS
Lanie Weber isn't afraid of danger. As a volunteer firefighter, this seemingly mild-mannered librarian has faced life-or-death situations before-and survived. But she has no idea what's waiting for her in the dark Amazon jungles…in the staring eyes of a mysterious statue…and in the strong arms of a seductive stranger.
OUT OF THE SHADOWS
Veteran pilot Mac Knight has vowed to help Lanie find out what has happened to her scientist father. But at Dr. Weber's secret research lab, they find only five dead bodies-and a bloodsucking creature believed to live solely in legends. The nightmare, however, is real. When Mac is attacked and bitten, Lanie fights to keep him alive. When he presses his lips to her throat, she yields to his touch. And when his teeth graze her flesh, she hungers for more…
OUT OF THE NIGHT
---
What do you think about this review?
Comments
No comments posted.

Registered users may leave comments.
Log in or register now!