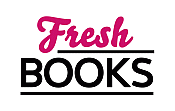 May Blossoms (books) for reading!
"Welcome to the private life of Lord John Grey!"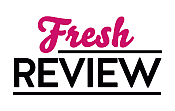 Reviewed by Morgan Chilson
Posted August 15, 2007

Mystery Historical | Historical | Fiction
Lord John Grey has not asked many questions about the circumstances surrounding his father's death 17 years ago. His family's honor was challenged with assumptions that John's father was a Jacobite agent and it has, at times, seemed best to let the situation lie. But suddenly, John and his brother, Hal, find a single page from their father's diary -- a diary that was supposedly burned -- and it seems that someone is threatening John's life.
Hal still doesn't want to take his younger brother into his confidence, and John becomes frustrated as he strives to find out if his father truly was as bad as he was portrayed.
John certainly understands leading a double life. A soldier and excellent bladesman, John's private life would shock his family, friends and society. And it would definitely get him executed. But there is a chance he may find love at last -- and maybe the answer to secrets that will destroy or save his family.
Ms. Gabaldon reaches inside the reader and sifts through all possible emotions -- from the flirtatious simplicity of first desire to the intricately woven emotions that abound in all families. Honestly, I couldn't decide whether I loved it or hated it -- but I know I had to read it. You must too.
SUMMARY
In her much-anticipated new novel, the New York Times bestselling author of the Outlander saga brings back one of her most compelling characters: Lord John Grey–soldier, gentleman, and no mean hand with a blade. Here Diana Gabaldon brilliantly weaves together the strands of Lord John's secret and public lives–a shattering family mystery, a love affair with potentially disastrous consequences, and a war that stretches from the Old World to the New. . . .

In 1758, in the heart of the Seven Years' War, Britain fights by the side of Prussia in the Rhineland. For Lord John and his titled brother Hal, the battlefield will be a welcome respite from the torturous mystery that burns poisonously in their family's history. Seventeen years earlier, Lord John's late father, the Duke of Pardloe, was found dead, a pistol in his hand and accusations of his role as a Jacobite agent staining forever a family's honor.

Now unlaid ghosts from the past are stirring. Lord John's brother has mysteriously received a page of their late father's missing diary. Someone is taunting the Grey family with secrets from the grave, but Hal, with secrets of his own, refuses to pursue the matter and orders his brother to do likewise. Frustrated, John turns to a man who has been both his prisoner and his confessor: the Scottish Jacobite James Fraser.
Fraser can tell many secrets–and withhold many others. But war, a forbidden affair, and Fraser's own secrets will complicate Lord John's quest. Until James Fraser yields the missing piece of an astounding puzzle– and Lord John, caught between his courage and his conscience, must decide whether his family's honor is worth his life.
---
What do you think about this review?
Comments
No comments posted.

Registered users may leave comments.
Log in or register now!