"Debut author writes highly erotic collection of three exceptional short stories that intertwine."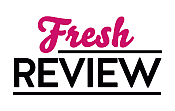 Reviewed by Mandy Burns
Posted August 15, 2007

Romance Erotica Sensual | Erotic
Part One -- What She Wants -- Travis "Mac" McKenzie and Ryder Sinclair have been responsible for Kit Townsend since they were kids, but when they travel away and leave Kit behind, she becomes a victim of a heinous crime. Both men offer Kit their protection, but what she really wants involves them both and some crazy exotic fantasies in her bed. As Kit's past begins to haunt her, Mac and Ryder keep her safe by warming her bed, but will only one of them win her love?
Part Two -- What She Needs -- Mac, Ryder and Kit have a rare and deeply satisfying sexual relationship going until Mac proposes marriage and disrupts the balance they share. Ryder decides to give the newly engaged couple some space. Unfortunately, Kit is realizing quickly she's unable to function without both of them in her bed, so a weekend to convince Ryder not to leave is what she needs. With her stalker becoming more daring and her relationship with her two men evolving, can Kit find the happiness she desires?
Part Three - What She Craves -- When Mia Nichols sneaks into Jack Kincaid's room to make love to the man she idealizes for saving her life, she has no idea the phone call he receives will alter her future. Kincaid disappears without a trace leaving her to fend for herself. After months of waiting, she decides to travel and ends up in a small town paying a debt for a false drug possession charge. When Kincaid hears that she's in trouble, the sparks fly and the connection they once felt is ignited.
Holy Moly!! Maya Banks can write a seriously hot and sexy novel. I read this story out loud to my husband (I do this from time to time), and my sex life increased ten-fold just over the weekend. Definitely one to read over and over again. Thank you, Ms. Banks!!!
SUMMARY
A delicious twist on erotic romance, and the debut collection from a hot new author.

Three novellas. Two interlocking stories. One sizzling read.

Nice set up: one spirited woman in Kit Townsend, and two hot buddies, Ryder and Mac, who take turns giving Kit what she needs. It's the perfect no- strings triangle and while it doesn't exactly follow the rules, neither does Kit. But when love unexpectedly throws these three friends for a loop, can they still have a happy ending?

And then there's Mia Malone, a sweet Dallas girl who had big dreams for the future when she first met Texas Ranger Logan Kincaid. That fairy tale was a lifetime ago. Today, framed for drug possession, she's forced to work undercover at a strip joint where several working girls have disappeared. Then in walks Logan-her protector, savior, and lover.
---
What do you think about this review?
Comments
No comments posted.

Registered users may leave comments.
Log in or register now!