"Sometimes giving into the heart's desire can produce passionate results."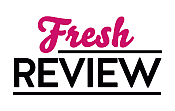 Reviewed by Sabrina Marino
Posted August 15, 2007

Sylvia Amenabar has three fabulous friends. They make time for each other every week and at the drop of a pin. They talk about anything and everything that matters to their hearts and minds. In the previous book, SEX AND THE SOUTH BEACH CHICAS, Tori surprised the group by getting married, leaving Sylvia the only one who didn't have a man in her life. That was okay with Sylvia because for her, all men are dogs.
Carlos Ramirez almost died protecting Sylvia from gunfire at the end of the first Chicas story and is released from the hospital in the beginning of this one. Was it all in the name of police duty, or is there more to their relationship than Sylvia will admit to herself?
Carlos is a man with a mountain of patience. He needs that to deal with Sylvia. As the career reporter she is, she's been tending to him as domestically as possible, but now someone has made an accusation that Carlos is a dirty cop and that he killed the man's brother, a fellow cop, four years previous. Sylvia's boss asks her to write an investigative story about the accusation, which gives her the emotional out she needs in the heart-versus-mind tug-of- war she plays.
It doesn't help Sylvia that her mother is thinking about reconnecting with Sylvia's father, the original dog of men. Sylvia learns that her mother has kept a bit of a secret from her all these years. Now she doesn't know what to believe about men. She does know one thing -- guilty or innocent, Carlos has crawled under her skin. She can't stop thinking about him.
SOUTH BEACH CHICAS CATCH THEIR MAN is a wonderful story about four Latina women whose bonds of friendship have no limit. It should be the dream of all women to have friends such as these characters. The relationships between the men and women of this story are passionate and solid. Caridad Piñeiro captures character qualities and weaves them into fresh fabric of paper print, page after wonderful page.
SUMMARY
Four single girls + four sexy men = Trouble for one confirmed
bachelorette who just wants to hang with her amigas!
Reporter Sylvia Amenabar loves her vida loca. Just months ago, she and her three best friends - - Adriana, Juli, and Tori -- were happily single, hoisting mojitos at their weekly get-together. Now, everything's changed. All four women have sexy men in their lives -- and Sylvia's not sure she likes it that way.
Ever since handsome cop Carlos Ramirez took a bullet for Sylvia after an investigative report went south, she's been fighting their intensifying attraction. Sure, he's gorgeous and great in bed -- and nearly died for her -- but Sylvia has sworn never to let a man be in a position to break her heart the way her father did by abandoning her and her mother.
Besides, who has time for the whole relationship dance? Sylvia's got a reputation to maintain as Miami's hottest new journalist. But when her latest assignment threatens to smear Adriana's boyfriend, Riley, and too-good-to-be-true Carlos, and her mother is hell-bent on reuniting with her father, Sylvia finds that life and love and family aren't things you can control!
---
What do you think about this review?
Comments
No comments posted.

Registered users may leave comments.
Log in or register now!