"Passionate romance with interesting characters."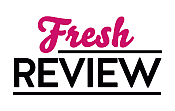 Reviewed by Tammie Ard
Posted August 12, 2005

When the Earl of Langley, Geoffrey Selwyn, accused his wife, Anna, of infidelity, he vowed she'd never see their child after its birth. True to his word, immediately after his son was delivered, he took him and left the room. But unbeknownst to him, another child was to be born that night, a baby girl Anna named Althea (Thea). With help from the midwife, Anna was able to conceal her daughter's birth and steal away.
In the British West Indies, Anna raised Thea to be a proper lady, but growing up on a Caribbean island, Thea didn't always act like one. As one of the partners in Merewether Shipping, her outspokenness is perfectly acceptable on the island. Suspecting theft at the London office of the shipping company, Thea decides to travel there to investigate before her Uncle Ashby discovers the stealing. Since no Merewether ships are headed to London, Thea has to commission passage on another ship.
Pierson Drake may have been born on the wrong side of the blanket, but he's everything a proper lord should be. Once he returns to London with his cargo, he'll be an extremely wealthy man and finally able to seek a proper wife. He'll also be able to prove to his aristocratic father that he's a better man. When his ship's steam engine breaks and threatens the promised delivery date, Drake stops at an island to find a blacksmith. Meeting Thea Selwyn for the first time, he instantly gets the wrong impression and puts his domineering skills to work.
On the trip to London, Thea falls in love. Drake is everything she'd want in a husband; however, she promised her mother that she would not marry a man like her father. Besides, she has secrets she doesn't want exposed, and she realizes that Drake is a take-charge man who'd certainly want to solve all her problems. Drake admits his attraction to Thea is undeniable, and his aunt helps him realize that Thea would make a good wife. After compromising her, Drake proposes, but he is denied. Once in England, Thea and Drake pretend to be betrothed, so he can keep her safe and help in her investigation. Now he just has to prove to Thea he's not like her father and get her to the altar.
TOUCH ME is an extremely romantic story. Drake knows what he wants and Thea fights for what she believes in. You'll cheer Drake's success on their passionate journey to the altar.
Learn more about Touch Me
SUMMARY
Together, Thea Selwyn and Pierson Drake embark on an extraordinary voyage from a tropical paradise to the glittering ballrooms of London. But will Thea's dark secrets destroy their illicit passion?
---
What do you think about this review?
Comments
No comments posted.

Registered users may leave comments.
Log in or register now!