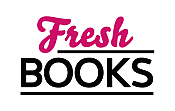 Books to enjoy in May! Let your reading blosson!
"An intense, erotic trip into Vampire Sex Central."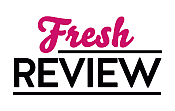 Reviewed by Sheila Graves
Posted June 15, 2007

Lady Lyssa is an ancient vampire -- the last one with royal blood. Fairly recently widowed, she's also been without a human servant for quite awhile. But that was then, this is now. Jacob is determined to become her human servant, regardless of how she fights it and no matter how hard she tries to resist the pull of his sexy, ripped body.
Yes, she wants him -- sex is one thing she won't deny herself. Hot, frequent, long-lasting sex is one of the things she feeds on, but sex is all she'll allow. She will not let her heart become involved, nor will she permit herself to become too dependent on him. Giving him one or two marks is a possibility, but never the third mark -- that would result in death, not in the far-off future, but soon... really soon. And don't forget Lyssa's enemies; some of whom want to marry her and try to control the power she wields, some of whom just want her destroyed.
This was an intense, hot ride into Vampire Sex Central. Erotic, adventurous and sizzling are almost too tame, but I don't want to scare you off. I thoroughly enjoyed THE VAMPIRE QUEEN'S SERVANT and can't wait to read more Joey W. Hill novels. The characters are so real, you'd know them if you saw them on the street, and the story is wonderful. This saga is rich and full-bodied and absolutely has to continue, no doubt about it. The sequel to Lyssa and Jacob's story is coming in February 2008 -- THE MARK OF THE VAMPIRE QUEEN. Don't miss THE VAMPIRE QUEEN'S SERVANT, it's a keeper -- an excellent read.
SUMMARY
Lady Elyssa Yamato Amaterasu Wentworth is a centuries-old vampire who's been given a new servant-Jacob, a total alpha male unaccustomed to submitting to any woman's wishes. What really binds Jacob to her are not her sensual midnight hungers, but something far more provocative. It stirs her blood, renews her life, and awakens her soul like only true love can. The passion between Elyssa and Jacob yields something else unexpected-a shared history that reaches back through the centuries and is fated to challenge their destiny like nothing ever will again.
---
What do you think about this review?
Comments
No comments posted.

Registered users may leave comments.
Log in or register now!