"The complex computer world becomes even more intriguing in this riveting political thriller."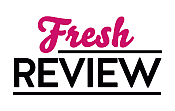 Reviewed by Mandy Burns
Posted June 14, 2007

John Fagan, a well-known computer hacker, enters an on-line chat room in 1993 following the World Trade Center bombing, and proceeds to explain what mistakes were made that day and how he would proceed to inflict more damage and create a larger impact. Years later, when multiple planes are hijacked and crash into the Twin Towers and the Pentagon, he realizes that someone took his ideas to heart and are actually following through with them. John becomes a vital piece to a terrorist puzzle and one of the government's main suspects.
In lieu of the devastating day, September 11, 2001, the lax United States government jumps to action and one of the first items on the agenda is to enlist Jeannie Reese, a 22- year-old child prodigy currently working for the Pentagon. Jeannie receives a direct order to release her computer program IRIN, which hacks into every possible technology (e- mail, cell phones and any computer connected to the Internet) to find those responsible. When IRIN narrows the search to include a compound in Colorado, her own government turns on her and Jeannie becomes a fugitive. Not only is she running for her life, but she's also determined to stop those responsible for such terrible acts by racing against the government and her own program to find the truth behind the attacks.
WOW! This is a complex, riveting thriller that engrosses readers and intertwines them in unimaginable possibilities. I didn't set this book down until I'd read the last intriguing page.
SUMMARY
Twenty-two-year-old Jeannie Reese is a computer wunderkind— and the top architect of next-generation security for the Department of Defense. Her latest brainchild is IRIN, the most powerful surveillance technology ever developed. To date, IRIN has remained ultraclassified and inactive. But on the day a shocking act of terrorism strikes U.S. shores, the presidential order comes to launch Jeannie's creation against the dark forces behind the attack.
Known only as Phr33k, forty-one-year-old John Fagan is a legendary, reclusive computer hacker. For years he has expertly hidden himself while operating freely within the shadows of the Internet's background noise. He has remained in complete seclusion despite his infamy as the author of a slew of massive electronic crimes — and despite his long- ago, now eerily prophetic, scenarios of terrorist warfare against America.
Under Jeannie's direction, IRIN gathers and analyzes endless data — and unearths Phr33k. If she is to stop the next stage of a terror campaign clearly begun years before, Jeannie will have to find the überhacker; but that is only the beginning. For she soon discovers that Phr33k is being held by the leader of a vast terrorist network, who now plans to use this unique genius to conceive and deliver his final, fatal blow: a devastating nationwide wave of unparalleled destruction.
For his part, Phr33k is used to working alone. But all that will have to change. He has a new challenge, one unlike any he's faced before: how to provide Jeannie Reese with one outrageous, impossible shot to short-circuit the perfect, unstoppable scheme he so masterfully — and so unwillingly — helped to create.
---
What do you think about this review?
Comments
No comments posted.

Registered users may leave comments.
Log in or register now!