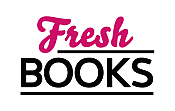 Pick up great June books for summer reading
"Former enemies become friends, then lovers, in this exciting paranormal romance."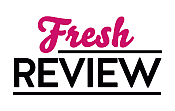 Reviewed by Sheila Graves
Posted June 14, 2007

Romance Paranormal | Paranormal
Barak q'Young is a warrior (sort of retired) for the Others -- the people of another dimension who will do almost anything to escape into this one. He wouldn't use his gift to help his people escape their world, as he knew it meant almost certain death, so he was banished.
Unable to leave this world and return to his own, Barak is put to work by the Paladins, his former enemies. He spends his days assisting Lacey Sebastian, a gorgeous geologist working to predict the earthquakes that plague this world and so often open a portal between the two worlds, causing death to Paladin and Other alike. At first, Lacey is disgusted by her attraction to a hated Other, but soon discovers Barak is not so different from her brother and the other Paladins. Drawn to him despite her efforts to quell the budding romance, Lacey discovers love may hold the answers she's been looking for -- or may not. Then she's kidnapped and her very survival may depend on the love of a former enemy.
IN DARKNESS REBORN, Ms. Morgan's third book in her Paladins of Darkness series was exciting, intriguing, passionate and fulfilling. The characters fit right into the Paladin backdrop and the story seamlessly carries on the saga. Pick this one up and don't forget the first two novels in the series, DARK DEFENDER and DARK PROTECTOR. A good read and a great series with which to spend part of your summer.
SUMMARY
Alexis Morgan continues her red-hot paranormal series with a mysterious warrior and his forbidden love for a woman who's allegiance lies with his sworn enemy. . . .
Once a warrior for the Others, Barak q'Young is caught between two worlds -- exiled from his homeland, and a pariah among his enemies, the Paladins. While hunting a betrayer who's selling the precious blue gems that light the Others' world, Barak must aid geologist Lacey Sebastian in her research for the Paladins. Barak is instantly drawn to the fiery, beautiful woman, but Lacey initially despises the enemy intruder. Soon she sees beyond his violent past, though, finding the dark warrior intriguing -- and extremely sexy.
Though neither can resist the passion that blazes between them, Barak is torn between loyalties, hiding a secret gift that could prove useful to Lacey's research, at the sacrifice of his own people. But when Lacey is kidnapped and held hostage, Barak realizes he will do anything to save her . . . even risk his own life.
---
What do you think about this review?
Comments
No comments posted.

Registered users may leave comments.
Log in or register now!