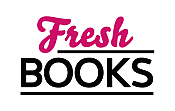 Pick up great June books for summer reading
"What's it like to be a young witch with unique powers?"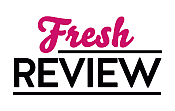 Reviewed by Sabrina Marino
Posted August 7, 2005

Romance Paranormal | Paranormal
Bronwyn blows things up. Combustion is her specialty. However, she does not need plastic, fuses or powder. She just draws her hands close to her body, gathers up her energy, and wham, she flings balls of fire right from her fingertips. Yes, Bronwyn is a witch -- a good and extremely powerful high witch.
Bronwyn is contracted to protect the Prime Minister, and she's already saved him from a couple assassination attempts. She uses her great powers to protect her clients from anyone who means to harm them. Now she's protecting a good-looking sheik while at the same time trying to save herself from some nasty warlocks who want to kill her.
Bronwyn also possesses the power to read people's thoughts. It comes in handy quite a lot in her profession and in her personal life, but it's bad for her relationships with guys. They already have a hard time being with someone so powerful, but when you add in being able to read their thoughts, they run away.
Then Bronwyn meets the new doctor in her town of Sweet, Texas. And surprisingly enough, she can't read him at all. Now she knows he must be a warlock, and unfortunately, she doesn't associate with warlocks. Many in the past have tried to kill her, so Bronwyn's policy is to keep to herself, which she finds to be very boring. Yet, she's drawn to the good doctor and thinks she may have even fallen in love with him.
CHARMED & DANGEROUS is a funny, imaginative take on what it would be like being a young, single, powerful witch. Ms. Havens entertains with this first-person take on Bronwyn's devotion to protecting people and her devotion to the man of her dreams. A light, entertaining read for the summer.
SUMMARY
Monday, 11 PM
Sweet, Texas
Spells: 2, Dead guys: 0
Cute guys I want to sleep with: 1

I know my purpose: To rid the world of evil, one bad guy at a time. When I turned twenty I took the oath to protect, and for the last five years I've kept that promise. Currently, I've got a gig as a kind of one-witch secret service to the British Prime Minister using a combination of potions, spells, explosions, mind-reading, and general butt-kicking skills, I've saved him from so many assassins we've quit counting. Umm, did I mention explosions? Yeah, well: we all have our talents, and mine's combustion. After that little incident last month when those stupid warlocks tried to sacrifice me, I decided I'm going to write everything down. I'd eventually like to write down some sexy bits. In particular, some sexy bits about Sweet, Texas's finest, Dr. Sam: smart, funny, adorable, and pretty much everything I'd want in a man-except he's a warlock. Sorry, that's a big no-no in Bronwyn's book of dating material. I might as well face it, witches don't do so well in the boyfriend department. Somehow, men find me a tad intimidating. I can't imagine why.
---
What do you think about this review?
Comments
No comments posted.

Registered users may leave comments.
Log in or register now!