"A vampire novel that's fast-paced and entertaining."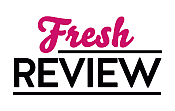 Reviewed by Jessica Smith
Posted May 3, 2007

Romance | Paranormal | Romance Series
Diego Rivera's capture during the Spanish Inquisition changed his life in more ways than one. Cold-hearted and ruthless, Diego was saved from his torturers by his maid and a vampire's kiss. He's had more than 500 years to reform himself and has worked relentlessly to make up for his past cruelties. His passion for art has brought him wealth and enlightenment and given him an outlet for his desire to make amends.
Ramona Escobar is dying. A fatal disease is wracking her body, but before she can let go, she has to make sure her mother is cared for. Diego has been selling (and starring in) Ramona's paintings for years, and he always makes sure she gets top dollar. Ramona turns to him now, hoping he'll be able to help her get enough money to take care of her mother after she's gone.
The attraction between Ramona and Diego has lain dormant for years, but the recent death of his wife has opened them up to possibilities neither of them considered before. Passions are stirred, especially once Diego realizes he's the star of her erotic paintings. But Diego has sworn to never become involved with a human again, and Ramona knows she won't live for much longer. There's only one way to solve both of their problems, but do they have the courage to face eternity together?
BLOOD CALLS is fast-paced and entertaining -- a perfect read for rainy a weekend or a day at the beach.
SUMMARY
But for vampire Diego Rivera, Ramona Escobar's sensuality proved even more potent. He had to resist—for there could be no such thing as love for him. Five centuries ago Diego had vowed never to turn another with the bite of the undead. And though Diego knew the dark underworld of New York was no place for a human, his unslaked desire commanded that Ramona be his for one night….
But when the artist's life was threatened by a reclusive millionaire who had used Ramona's skills to build a forgery ring, Diego needed to unleash his inner demon to save her. Then he was faced with a choice—lose the woman he loved…or turn her with a vampire's kiss.
---
What do you think about this review?
Comments
No comments posted.

Registered users may leave comments.
Log in or register now!