"A truly solid gold regency read!"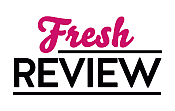 Reviewed by Audrey Lawrence
Posted April 30, 2007

Romance Historical | Romance Series
When the sounds of the old Irish ballad,"Eileen Aroon", sweetly sung with the tiniest lilt by the stunningly beautiful Rose O'Keefe reaches the jaded ears of Jameson Flynn, he is stunned both by her beauty and the heartfelt link to his ancestral home in Ireland. Oh, how he would love to take her in his arms and enjoy her innocent, but sensuous lips. But no, he can't go there.
He was in Vauxhall Gardens on the warm July night in 1817 with his employer, Tanner, the Marquess of Tannerton. As Tanner's secretary, the two men were on very good terms and he often when out with him. But, tonight, he quickly finds out that they weren't in Vauxhall just to enjoy the music. Tanner wanted him to procure Rose to be his latest mistress!
With little choice over this assignment, Flynn approaches Rose's father with a proposition. But, Mr. O'Keefe and especially, his lady friend, Mrs. Dawes, are not as innocent as Rose, and they try to make the most financial gain by playing off other deals with Tanner's rival, the Earl of Greythorne, a dangerous rake and known not to be as kind to the ladies as Tanner.
As Flynn spends more time with Rose and meets her worldly friend, Katy, he has ambivalent feelings about Rose's innocence, but he can't help but respond to her and her dreams as a singer. Rose has no doubts about him and stalls out negotiations as long as possible, so she can enjoy his company. But, can they avoid the final reality of their economic situation and the underhanded deal made by her father?
With her excellent research and detailed descriptions, Diane Gaston instantly transports you to the sights, sounds and moods of regency London and, especially the famous Vauxhall Gardens. A masterful storyteller, you can't help but identify with Rose and Flynn and the moral dilemmas they face as well. When Flynn arranges for Rose to see a performance of Don Giovanni at the King's Theatre where Rose's mother had once sung, your heart will ache with as much joy as Rose's for being there and as much pain that she can't sit with Flynn. The dialogue between the characters continually sparkles with wit and your will be compelled to read on to find out what happens. You definitely won't want to willingly put this story down. A truly solid gold read! Thank goodness Diane Gaston is doing a follow-up book about Tanner as he, too, is a real gem!
SUMMARY
Jameson Flynn is a man with a mission. Nothing will knock him off course. Until one summer's evening in Vauxhall Gardens, when a woman's song reminds him of the world he left behind.
Rose O'Keefe's beautiful voice and graceful, earthy sensuality have made her a sensation among the pleasure- seekers of the night. In such dissolute company, how long can it be before her virtue is compromised?
The man who can make or break Flynn's career desires Rose as his mistress. Soon Flynn will have to choose what matters to him most—success or love….
---
What do you think about this review?
Comments
No comments posted.

Registered users may leave comments.
Log in or register now!