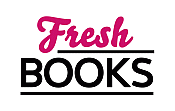 Hot Hot reads in August
"An entertaining mystery series for the younger generation"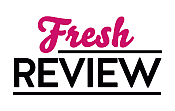 Reviewed by Kymberly Hinton
Posted April 17, 2007

THE CHICK AND THE DEAD is the second book in Casey Daniels's series about amateur sleuth, Pepper Martin. In the first book, DON OF THE DEAD, Pepper, a former rich girl who now works as a tour guide in a Cleveland cemetery, fell on the job and hit her head on a headstone. When she woke up, she was inexplicably able to see the residents of the cemetery where she worked (think the Sixth Sense). One of these ghosts, a Mafia don named Gus Scarpetti, enlisted Pepper's help to solve his murder. In return, he paid Pepper $9000, and nearly got her killed. After what happened the last time she stuck her nose in dead people's business, Pepper vowed never to get involved again.
Well, that was before the $9000 she earned was nearly all spent on her BCBG
wardrobe, credit card debt, and current bills. Now Pepper is running low on funds, and things will be even worse now that a famous author, Merilee Bowman, has come into town and brought with her swarms of paparazzi and rabid fans of her successful novel, So Far the Dawn. With Merilee in residence, it seems that there will be no need for tours in the cemetery, and instead the focus will be on the funerals coming up and residents already buried. Dejected, Pepper has no idea how she'll make any money; that is, until Merilee's sister Didi—who died 50 years ago—shows up and asks for Pepper's help. Didi claims that she wrote So Far the Dawn, not Merilee, and she wants Pepper to help her prove it.
THE CHICK AND THE DEAD was a funny, fast-paced mystery that took no time at all to read. Pepper Martin is an amusing heroine and the scrapes she gets herself into trying to navigate between the world of the living and the world of the dead are the stuff romantic comedies are made of. It's hard to find mysteries aimed at the younger crowd, since so many of us have the idea that all sleuth stories have to be like Sherlock Holmes or Agatha Christie novels. With the Pepper Martin series, Casey Daniels has created entertaining and easy-to-read mysteries aimed at the 20-something generation. I haven't had a chance to read the first book in the series, but THE CHICK AND THE DEAD was good enough that I'll probably go back and check out DON OF THE DEAD.
SUMMARY
Ever since the former rich girl-turned-Cleveland cemetery tour guide banged her head on a headstone, she sees dead people. Worse still, she hears them—and they won't shut up! Now it's Didi Bowman, a poodle-skirted relic from the Great Beyond, who's bending Pepper's ear, complaining that her famous author sister, Merilee, has done her wrong. Trouble is, if Pepper proves it, she'll break the hearts of millions of Merilee's fans. And if she doesn't, Didi's ghost may never go away.
Pepper needs peace and quiet (and rent money), so the cash-strapped ex-heiress agrees to take a job as Merilee's secretary and dig around the family tree. But when she unearths more than she bargained for—like an illegitimate daughter, a bunch of illicit love affairs, and a possible murder—suddenly a very poisoned pen is all set to write Pepper out of the story permanently.
---
What do you think about this review?
Comments
No comments posted.

Registered users may leave comments.
Log in or register now!