"A mesmerizing trip into the realm of the macabre that is not for the faint of heart."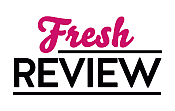 Reviewed by Melissa Kammer
Posted March 20, 2007

Seven years ago, Dave Creasy was a New Orleans police detective working a homicide when his daughter, Ruby, turned up missing. He was a desperate man willing to do anything to find Ruby. He made a bad decision which ultimately led to his resignation from the force. He found solace in the bottle and lost everything that was dear to him. He now works as a private investigator, and a tip from someone in his past reopens the seven-year-old murder case of Renee Savaria. Along with the case, his memories from that time of turmoil threaten to overwhelm him. Will the current tip lead to closure for the murder? Will he be able to reconcile his past with the present?
Seven years ago, Claire Doucett was married to Davie Creasy when her daughter vanished. Her first marriage crumbled, and she found herself married to another cop. Now in the decline of her second marriage, Claire still glimpses her daughter in every face she passes. When she spots a doll in a French Quarter shop that is an exact replica of her daughter, no one really believes her especially since the doll has disappeared. She knows what she saw and the resemblance was more than coincidence. The doll even has the same birthmark that Ruby had. Will she be able to convince someone to look into her daughter's case?
By chance, Claire runs into Dave at a political fundraiser. Claire is there with her sister and Dave is checking into some leads. When Claire finds out that Dave is still a PI, she enlists his help in finding out the truth about the doll. She convinces him to at least find out about the doll maker. She knows that the doll will lead to the person who took their daughter. Will they be able to follow the path to a doll that may not have existed?
Amanda Stevens has written a sinister tale. The plot line is chilling as we look for a killer who makes dolls of his victims. I particularly liked that Ms. Stevens included chapters that were told from the viewpoint of the villain. The characters are well defined, and each has a past. THE DOLLMAKER is composed of one spine tingling event after another that keeps the pages turning. Ms. Stevens has a hit with THE DOLLMAKER.
SUMMARY
The Dollmaker. He watches. He covets. He takes...
Seven years ago, Claire Doucett's daughter vanished without a trace. Now a clue has finally surfaced—a doll that looks exactly like her missing child, right down to the birth mark on her arm. Claire's search will lead her from a quaint collectibles shop in the French Quarter to the murky Louisiana bayou country and the shadowy home of an eccentric doll maker whose 'portrait' dolls resemble missing children.
---
What do you think about this review?
Comments
1 comment posted.
Re: A mesmerizing trip into the realm of the macabre that is not for the faint of heart.

ruly a good article on the best way to deal with the future innovation. This content makes another expectation and motivation within me. Thanks in order for sharing article this way. I feel glad about and I adore adapting more about this topic. Keep sharing your data frequently for my future reference. I recommend you one of the best essay writing service, which provides high quality content with very affordable price.https://clazwork.com/
(Erickson Ferry 6:28am October 9, 2019)
Registered users may leave comments.
Log in or register now!