"The second Desperate Debutante must come to terms with her heritage."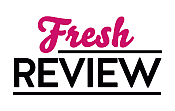 Reviewed by Suan Wilson
Posted March 15, 2007

Greer Fairchild flees London for Wales in search of a lost inheritance. Left penniless by the death of her guardian, Greer has no family or fortune to attract a suitor. She arrives at her uncle's estate only to find he has died. With few options, Greer continues her journey with a young man, Mr. Percy, who comes to her aid. He gives her hope that a distant relative might have her inheritance. It is the first of many poor choices that Greer makes.
Rhodrick Glendower, the Earl of Radnor, who carries the Welsh title, Prince of Powys, prefers living in seclusion since the death of his beloved wife. His life is quiet and lonely, until his conniving cousin, Percy, turns up. He has a witty, beautiful woman in tow with a preposterous tale of a lost legacy. Rhodrick can't make up his mind if Greer is a scheming swindler or simply a naive young woman. Refusing to give the small inheritance away until he has proof, Rhodrick demands Greer stay while he awaits confirmation of her identity from London.
In the company of Rhodrick, Greer begins to feel she's made a grievous mistake in trusting Percy. Rhodrick's actions can be ruthless, but a hidden vulnerability draws Greer to him. Until they resolve their mutual distrust, there can be no relationship between them.
The second in Ms. London's Desperate Debutantes series leaves the confines of London and gives readers a look at the beauty and ruggedness of the Welsh countryside. Ms. London incorporates the harsh landscape into her tale as Greer battles the elements and her own missteps while coming to terms with her heritage and the love of a proud man. Readers will love this new tale from Ms. London and will be clamoring for the next story in the series.
SUMMARY
From New York Times bestselling author Julia London comes the second novel in her irresistibly romantic Desperate Debutantes trilogy, in which three suddenly destitute aristocratic young ladies must resort to desperate means to keep up appearances...and find the husbands of their dreams.

Lady Greer Fairchild's only hope of avoiding marriage to the first bidder lies in journeying into the untamed Welsh countryside in search of an inheritance she's not sure even exists -- one reportedly controlled by Rhodrick Glendower, Earl of Radnor, also known as the Prince of Powys. Rumor has it that the prince is rough, ruthless -- even a murderer. But Greer never imagined that the brute would refuse to let her leave his remote castle until she has proven her identity. Or that she would find herself powerfully attracted to this passionately virile man whose gruff demeanor belies a proud and sensual nature. The further Greer falls under his spell, the more determined she becomes to unravel the secrets of her Welsh heritage and the mystery surrounding the dark prince who dares her to become his wife and princess.
Videos
---
What do you think about this review?
Comments
No comments posted.

Registered users may leave comments.
Log in or register now!