"Unusual fantasy told in first-person perspective from two diverse characters."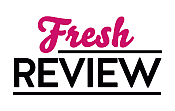 Reviewed by Sue Burke
Posted July 14, 2005

Felix Harrowgate enjoys life at the top of the food chain. Handsome and charismatic, he's the favored lover of the Lord Protector's brother and a powerful court wizard. And yet, Felix hides his past from his friends, his colleagues and his lover. Secrets so shameful that it embarrasses him to remember them, much less speak them out loud. When Felix's sordid past is publicly and cruelly revealed, he leaves court humiliated. Disgraced and desperate, Felix turns to opiates to ease his pain and thus falls under the spell of a powerful wizard. This wizard, through the use of dark magic, harnesses Felix's power to do great harm to the city of Melusine. Driven mad by the violation of his body and mind and branded a traitor by the Lord Protector and his court, Felix is now truly alone.
Raised on the streets and never far from the gutter, Mildmay the Fox knows how to take care of himself. A cat burglar and sometime killer for hire, Mildmay keeps his head low and avoids trouble when he can. All that changes when he meets a woman. Against his better judgment, Mildmay settled a score for her and has been on the run ever since. Mildmay breaks into a hotel room set on committing petty larceny and ends up ensnared by a calling spell sent out by a wizard intent on capturing Felix Harrowgate. The wizard hires Mildmay to find Felix for him and unknowingly sends him to the one person who not only shares a common past, but may also hold the key to both of their futures. If only they can stay alive long enough to claim a future.
Through fate and happenstance, Felix and Mildmay end up traveling together. Their companions dead or captured, the two make their way across a continent and finally cross an ocean to confront their hopes, dreams and deepest fears.
Mildmay is exasperated with Felix, even though he knows Felix's madness is not his fault. He follows Felix on his dream quest not only because they share a blood bond, but he comes to trust and love the crazy hocus (wizard). Felix tries to make sense of the world, but is so severely damaged that he sees everything from a skewed point of view. Although sometimes more alert than at other times, he always backslides into madness.
MÉLUSINE is told in first-person from the perspectives of Felix and Mildmay, whose voices alternate throughout the narrative of the book. The characters themselves are very well-done. By the end of the book, you've spent a lot of time inside their heads, and it's interesting to see the story told by first one perspective and then the other. However, the story does meander. There are a number of large plot holes and there's no strong story arc. Threads start and then end abruptly, which left me not only frustrated but a little bewildered. The secondary characters are interesting, however they disappear from the book one after the other and are never mentioned again. This is Monette's first novel, however she's written several excellent short stories, which include the award winning "Three Letters from the Queen of Elfland" available in a magazine called Lady Churchill's Rosebud Wristlet. I wanted to like MÉLUSINE more. I really did. But the whole book ended up being rather unsatisfying for me.
Learn more about M?lusine
SUMMARY
Mélusine-a city of secrets and lies, pleasure and pain, magic and corruption, and destinies lost and found...
Felix Harrowgate is a dashing, highly respected wizard. But the horrors of his past as an abused slave have returned, and threaten to destroy all he has since become.
As a cat burglar, Mildmay the Fox is used to being hunted. But now he has been caught by a wizard. And yet the wizard was looking not for Mildmay, but for Felix Harrowgate...
Thrown together by fate, these unlikely allies will uncover a shocking secret that will link them inexorably together.
---
What do you think about this review?
Comments
No comments posted.

Registered users may leave comments.
Log in or register now!