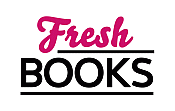 Best reads in December
//================================================== // Deprecated methods // I don't recommend the use of the following methods, // but they are included for backward compatibility. // You can delete them if you don't need them. //================================================== //-------------------------------------------------- this.set_image = function(imageobject) { // This method is deprecated; you should use // the following code instead: // s.image = document.images.myimagename; // s.update(); if (!document.images) return; this.image = imageobject; } //-------------------------------------------------- this.set_textarea = function(textareaobject) { // This method is deprecated; you should use // the following code instead: // s.textarea = document.form.textareaname; // s.update(); this.textarea = textareaobject; this.display_text(); } //-------------------------------------------------- this.set_textid = function(textidstr) { // This method is deprecated; you should use // the following code instead: // s.textid = "mytextid"; // s.update(); this.textid = textidstr; this.display_text(); } } //-->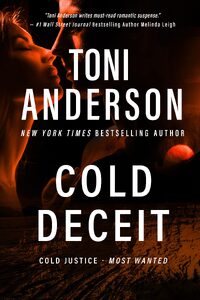 "Chillingly graphic and creative tale of vampires and their slayers."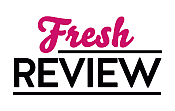 Reviewed by Sabrina Marino
Posted February 12, 2007

BLOOD MOON, set in 1811 England, introduces Jon Hyde-White, an earl's second son who's to become the vicar of his parish. He's met the woman of his dreams and his future is almost perfect. However, his dreams will never be realized for Jon has been bitten by a vampire named Sebastian. The vampire's hatred of Jon is so intense that he's also bitten Jon's love, Cassandra Thorpe, infecting her with the curse of the vampire just to lure Jon.
Jon is sickened by his shape-changing abilities and that he's feeding off animals by night. He and Cassandra are not quite fully made vampires in that they have not lost their souls or their ability to fight against the curse. Because their status is incomplete, there's hope for them. They travel far away to Moldavia where Jon's mentor, the present vicar, informs him there are secret groups who possess knowledge of this curse and remedies to save them from their doom.
Sebastian is relentless. He follows Jon and Cassandra to his familiar ground, goading them and tricking them at every turn. Jon and Cassandra are lucky enough to meet a vampire hunter who agrees to teach them what they need to know. Jon doesn't trust this man, but he's learned not to trust anyone. However, if what the man tells them is true and if the two can stay alive until the blood moon rises to conduct a successful ritual, they will know life without the lust that causes them to drink blood. They can never be cured, but they can remain vampire slayers who seek out and destroy evil, freeing souls.
BLOOD MOON is full of chillingly graphic details involving vampire attacks and the slayers' means of disposing of the vampires. The exciting plot picks up speed until the last page concludes. The reader doesn't know how each of the characters will respond to challenges presented. The anticipation of Jon and Cassandra's reactions moves the reader from page to page as thrilling events build one after another, moving the story faster and faster. I thoroughly enjoyed this creative tale.
SUMMARY
THEIR DARK CURSE Jon Hyde-White was changed. Neither his horse nor his dog trusted him any longer, and with good cause; the transformation was almost complete. Soon he would cease to be an earl's second son and become a ravening monster. Already lust grew, begging him to drink, to devour, to swallow in great gulps hot blood from every opalescent neck--and the blood of his fiancé, Cassandra Thorpe, would be sweetest of all. Was that not why they were chosen? Was that not why the blasphemous creature Sebastian burst upon them from the London shadows? But Sebastian's evil task remained incomplete, and neither Jon not Cassandra was beyond hope. Still she smelled of meadowsweet and lilies, and he still believed in Heaven. One chance remained--in faraway Moldovia, in a secret brotherhood, in an ancient ritual and the power of love and the...BLOOD MOON
---
What do you think about this review?
Comments
No comments posted.

Registered users may leave comments.
Log in or register now!