"Welcome to the McKettrick cousins who are sure to heat things up in Indian Rock"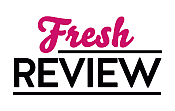 Reviewed by Sandra Wurman
Posted January 23, 2007

Jess McKettrick has everything going for him. Certainly great looks thanks to the McKettrick gene pool. Great wealth thanks to the millions he inherited upon turning twenty five. Add to that the undeniable intelligence and legal sense gained from his collegiate years and you have a pretty incredible guy with a rather rosy future. So why then has he spent most of his adult years honing a rather dubious talent, poker? Jesse has unquestionably added to his all ready sizeable wealth with his poker tournament winnings and his acquisition of some 500 acres of prime Indian Rock land is proof. However, someone else is also very interested in this parcel of unspoiled land and will do just about anything to get it. Enter Cheyenne Bridges -- or should we say reenter -- since Cheyenne spent most of her youth in Indian Rocks as well. Cheyenne was from the wrong side of the tracks, if there actually were tracks, and her childhood was legends apart from the McKettrick's clan. But that didn't prevent her from fantasizing about Jesse who was her dream guy. Cheyenne's father was a poker playing loser and his family often paid the price for his gambling habit but she learned much about the game as her fathers oft times poker companion. She had an abiding hatred for the game and its effects on the winners as well as losers. She is returning to Indian Rock at the insistence of her boss Nigel, a land developer whose newest client has their heart set on a condo plan built on the very parcel of land Jesse has acquired. If she is successful Cheyenne stands to make enough money to finally help secure the future of her mother and brother. But if she fails then she realizes she is back to square one. Both Cheyenne and Jesse are about to face the biggest gamble of their lives and most at stake is their developing fondness for each other. In the game of life where trust is most valued they will both be playing for rather high stakes -- their future.
MCKETTRICK'S LUCK is the first of a trilogy featuring the clan's adult male cousins who have followed varied paths in their lives but ultimately return home to their roots in Indian Rock. Miller's fans will once again be treated to their ability to close ranks around each other, the abiding love and closeness of this wonderful family. Mess with one McKettrick and you mess with them all. While Jesse and Cheyenne's story is a great one I can hardly wait to see what Miller has in store for Rance and Keegan, the key characters in the next two installments of this wonderful series.
SUMMARY
Like his celebrated ancestors who tamed the wilds of Arizona, Jesse McKettrick's Indian Rock ties run deep. The triple M Ranch is in his blood, along with the thrill of risk. But with his land at stake, Jesse won't get involved in Cheyenne Bridge's scheme -- despite the temptation she brings.
Cheyenne grew up in Indian Rock and left its painful memories behind to become a self-made woman. Now her job is to convince Jesse to sell his property. Jesse's not the kind of man Cheyenne could ever forget, but he's too wild and dangerous for a woman committed to playing it safe. Yet sparks of attraction fly, tempting Cheyenne to lay it all on the line for the passion she sees in Jesse's eyes.
---
What do you think about this review?
Comments
No comments posted.

Registered users may leave comments.
Log in or register now!