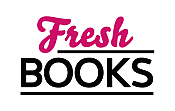 April showers are here, settle with a great read!
"Spellbinding start to this ingenious new historical murder mystery series."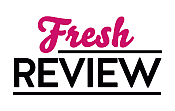 Reviewed by Suan Wilson
Posted January 15, 2007

While hosting a dinner party, Lady Julia meets Nicholas Brisbane, a private inquiry agent, over the twitching body of her dying husband. No one is shocked at Edward's death since his health has been poor from hereditary heart disease. What stuns Julia is Nicholas' private announcement that Edward was murdered. Unbeknownst to Julia, Edward had been receiving letters threatening his life, so he hired Nicholas to find the sender. Julia's thoughts are in disarray as she contemplates how her marriage has ended and how little she knew of her husband's life the past year. Julia sends Nicholas away refusing to believe him.
At the end of her year of mourning, Julia uncovers one of the letters to Edward. She acknowledges her mistake and convinces a reluctant Nicholas to reopen the case and find the killer. Coming from a family who encourages individual thinking and action, regardless of society's dictates, Julia persuades Nicholas to let her help. She ignores Nicholas' warning of the possible pain and heartbreak he may uncover. As the facts are unearthed, Julia discovers not only a killer amid her circle, but some truths about herself.
Debut author Deanna Raybourn pens an ingenious new mystery series that's rich in historical detail. She highlights the Victorian manners and caste system, intertwining them in her clever plot. The characters are complex with their weaknesses and strengths. From page one, the story grabs your attention and demands an all-night read of this spellbinding tale.
SUMMARY
These ominous words, slashed from the pages of a book of Psalms, are the last threat that the darling of London society, Sir Edward Grey, receives from his killer. Before he can show them to Nicholas Brisbane, the private inquiry agent he has retained for his protection, Sir Edward collapses and dies at his London home, in the presence of his wife, Julia, and a roomful of dinner guests.
Prepared to accept that Edward's death was due to a long- standing physical infirmity, Julia is outraged when Brisbane visits and suggests that Sir Edward has been murdered. It is a reaction she comes to regret when she discovers the damning paper for herself, and realizes the truth.
Determined to bring her husband's murderer to justice, Julia engages the enigmatic Brisbane to help her investigate Edward's demise. Dismissing his warnings that the investigation will be difficult, if not impossible, Julia presses forward, following a trail of clues that lead her to even more unpleasant truths, and ever closer to a killer who waits expectantly for her arrival.
---
What do you think about this review?
Comments
No comments posted.

Registered users may leave comments.
Log in or register now!