"Stellar addition to the Regency-set Last Man Standing series."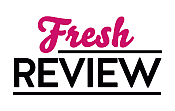 Reviewed by Paula Myers
Posted January 15, 2007

The wager set and the battle begun in Alexander's A LITTLE BIT WICKED continues between the three remaining friends determined to remain single for as long as possible. Each knows that eventually they will have to succumb to the dreaded state of matrimony, though each is certain that a wife is in the very distant future. Of course, the wager of a shilling a piece and a fine cognac makes each even more determined to win. Nigel, Oliver and Daniel -- which will be the next to fall?
Life is good for Nigel Cavendish. He engages in a variety of, for the most part, discreet affairs with delightfully willing women and has yet to inherit the more restrictive title of viscount, since his father retains good health and is still in control of the family estate. No one is nagging Nigel to settle down and supply the necessary heir to continue the family line.
Lady Felicity Melville, at 23, knows her time to find a husband is drawing short. After five Seasons and a year abroad, she knows it's time to settle down, as the rest of her friends have done. Even so, she's not willing to settle on a boring, comfortable union. She wants adventure, excitement, more. So, hedging her bets, she wishes upon a star, asking for the man of her dreams to be sent her way. She immediately encounters the roguish Nigel sneaking from the bedroom window of her very married neighbor, accompanied by gunshots and barking dogs.
Nigel is much relieved to receive assistance from the charming Lady Felicity, and she knows that Nigel is the man for her. Though he will need a small amount of reforming, she's up to the challenge and sets out to make the man her own. Aided by friends and family, Felicity charms the reluctantly enchanted bachelor and gets him exactly where she wants him; only to discover that now that she has him, she doesn't want him if he doesn't want her.
Ms. Alexander's WHAT A LADY WANTS is a stellar addition to the battle of the Last Man Standing series. Felicity is charmingly determined, while Nigel is a delightful rogue, and each very much the equal of the other. With witty dialogue and a true gift for storytelling, Alexander creates a world that enchants readers and leaves us wondering...who's next?
SUMMARY
One bachelor down . . . three more to go. Four most desirable gentlemen have wagered one shilling apiece and a bottle of cognac that will go to the last unmarried man standing . . .
Nigel Cavendish knows he'll marry one day, but hopefully that day is many years—and many women—in the future! Until then, the handsome, unrepentant rake intends to enjoy life's pleasures to the fullest!
From the moment Lady Felicity Melville spies the adventurous scoundrel climbing from a neighbor's window— with his comely conquest's husband in hot pursuit—she knows Nigel is the answer to her prayers . . . with a little reformation, of course! Felicity craves excitement and who in all of London is more exciting than the infamous Mr. Cavendish? So what's a girl to do but hatch a scheme to win what she so fervently desires. But her plan works too well when a game of chance and an errant pistol shot abruptly make them husband and wife—but in a way neither wanted.
Now Felicity has to prove to her wayward husband that she's the only woman he could ever want . . . or need!
---
What do you think about this review?
Comments
No comments posted.

Registered users may leave comments.
Log in or register now!