"Fun and sensual Regency romance."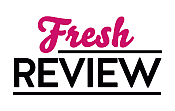 Reviewed by Suan Wilson
Posted January 15, 2007

Josephine Hale, an unconventional young lady, dreams not of marriage but of the adventures of her pirate grandfather. He had entertained Josie for hours with tales of his exploits and whispers of his secret treasure. At his death, Josie vowed to find the treasure and remove the stain of murder from his name. In order to accomplish her goal, Josie needs the help of her family's sworn enemy, Lord Westman. A rake who's recently returned from exile in India, Josie believes she can seduce him into giving her his half of the treasure map. And having decided never to marry, Lord Westman would be perfect as her first lover.
Stephen Doubleday, dubbed the black sheep by his family, returns to England after the death of his brother. He inherits the title and the job to restore the family fortune, a thankless task. His mother adored her oldest son and rejects Stephen as worthless and not deserving of a second chance. Reforming will not change her mind. When he catches his delectable neighbor climbing in his window, Stephen bargains to become her partner in locating the treasure.
Stephen finds treasure hunting with the audacious and outlandish Josie a thrilling adventure. He gains a magnificent lover and an intelligent friend. However, Stephen cannot accept her as his equal and that's fighting words to Josie. The battle between them is postponed when someone else wants the treasure enough to kill the competition.
Get swept away with a fun-loving heroine and a sensual hero on an exciting treasure hunt. There's never a dull moment as Josie and Stephen tackle the challenges placed before them. GOOD GROOM HUNTING shines from beginning to end.
SUMMARY
On the trail of fortune...
Adventurous Josephine Hale is determined to live up to her scandalous heritage. With half of a crumbling treasure map that belonged to her grandfather, the legendary pirate, in her possession, the bold and beautiful lady is half-way to a fortune. Unfortunately, the remainder of the map belongs to Stephen Doubleday, Earl of Westman, her family's sworn enemy—and Josie will do anything to get her hands on it...even if it means seducing the handsome rogue.
And a passion beyond dreams
Utterly destitute, Stephen never dreamed a fairy tale about pirate's treasure would turn out to be true—bringing him a possible fortune and a passionate lover. But will joining in this wild, impetuous beauty's perilous undertaking be the biggest mistake of his life? Or will it lead Stephen and Josie to a treasure far more precious than pirate gold— a fiery and forever love?
---
What do you think about this review?
Comments
No comments posted.

Registered users may leave comments.
Log in or register now!