"Brilliant addition to this refreshing, innovative and sexy series."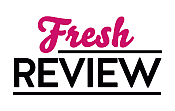 Reviewed by Mandy Burns
Posted December 11, 2006

Sexy Erin Shay and irresistible Kale Alexander are working together on an innovative sexual enhancement serum, Pleasure Prolonged. This serum's development is the latest breakthrough for the Iowa Research Center and promises to change the personal lives of everyone who uses it.
Deanne Sinclair, chemist and conspirator, will do whatever it takes to have Kale notice her while experiencing explicit pleasure in defaming Erin at every turn. What Deanne does not anticipate is that her actions will bring Erin and Kale closer together and strengthen their resolve for one another and their project.
This is a refreshing and sexy story. I absolutely, positively love this brilliant and innovative series! The characters are very realistic, the plot is believable and falling in love with Erin and Kale's chemistry is inevitable.
SUMMARY
Once a mere lab assistant, Erin Shay is thrilled over her new promotion. The curvaceous, brainy, somewhat straightlaced lady has been placed in charge of an important new research project: testing a serum specially designed to substantially prolong a couple's lovemaking. With scientists Jay and Laura off on their honeymoon, Erin's been left alone in the lab . . . with her hard- bodied new assistant, Kale Alexander, a sexy stud who has "playboy" written all over him.
Erin's never even had a one-night stand—but the project's success depends upon her playing the wild, wanton bad-girl to red-hot Casanova Kale. Since she's already learned the perils of leaving her heart too open to heartbreak, this time she'll be the one calling the shots. Her bad-boy partner is going to know from the git-go that this will be a brief sex-only affair—hot, torrid, steamy love in the interests of science . . . with absolutely no strings attached. But when the loving is this deliciously hot, who in her right mind wouldn't want to prolong it?
---
What do you think about this review?
Comments
No comments posted.

Registered users may leave comments.
Log in or register now!