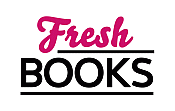 Hot Hot reads in August
Cathryn Fox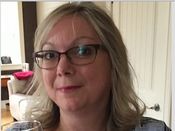 Blogging at Fresh Fiction
Cathryn Fox | 10 Fun Facts about The Burbs and The Bees
December 4, 2020
1--THE BURBS AND THE BEES is set on a farm in Nova Scotia. I Read More...
Cathryn Fox | Author-Reader Match: HOOKED ON YOU
May 1, 2020
Instead of trying to find your perfect match in a dating app, we bring you the "Author-ReaderMatch" where we Read More...
Cathyrn Fox | Summer
June 8, 2016
For those who know me know how much I love summer. Which begs the question, why do you live in Nova Scotia Read More...
Pseudonym: Taylor Keating.

New York Times and USA Today bestselling author Cathryn Fox is a wife, mom, sister, daughter, aunt and friend. She loves dogs, sunny weather, anything chocolate (she never says no to a brownie) pizza and red wine. Cathryn lives in beautiful Nova Scotia with her husband, who is convinced he can turn her into a mixed martial arts fan. When not writing, Cathryn can be found Skyping with her son living in Seattle (could he have moved any farther away?) shopping with her daughter in the city, watching a big action flick with her husband, or hanging out and laughing with friends.
Log In to see more information about Cathryn Fox
Log in or register now!
Series
Playing for Keeps | What Happens in Vegas | Breaking the Rules | Wild Irish | Blue Bay Crew
Books:
The Burbs and the Bees, December 2020
e-Book
Corrupted, September 2020
e-Book
Hooked On You, May 2020
e-Book
On Her Terms, May 2019
e-Book
Leveled, January 2018
Blue Bay Crew #2
e-Book
Wild Irish: Wild Night, October 2017
Wild Irish
e-Book
Demolished, September 2017
Blue Bay Crew #1
e-Book
Engaging The Bachelor, June 2016
Pulse
Paperback / e-Book
Learning Curves, June 2016
e-Book
Tie Me Down Tight, March 2016
Breaking the Rules #2
e-Book
Betting on the Wrong Brother, February 2016
What Happens in Vegas
e-Book
Sweet Ride, November 2015
Playing for Keeps #3
e-Book
Wild Ride, October 2015
Playing for Keeps #2
e-Book
Slow Ride, October 2015
Playing for Keeps #1
e-Book
His Moment to Steal, March 2015
In the Line of Duty #4
e-Book
His Taste of Temptation, November 2014
e-Book
His Trouble in Tallulah, August 2014
e-Book
His Obsession Next Door, February 2014
In the Line of Duty
e-Book
Cowboy's Way, December 2013
e-Book
Silk, November 2013
e-Book
Fling, July 2013
e-Book
Burned, Bold and Brazen, June 2013
Paperback
Wild, Wet and Wicked, March 2013
Paperback
Hold Me Down Hard, March 2013
e-Book
Bad Girl Therapy, January 2013
e-Book
Brazen, July 2012
Whispering Cover #6
e-Book
Pleasure Inn, March 2011
Paperback
Indulgent, January 2011
Eternal Pleasure #3
Paperback
Impulsive, May 2010
Paperback
Naughty Bits 2, March 2010
Paperback
Wrapped In Seduction, November 2009
Trade Size
Instinctive, October 2009
An Eternal Pleasure Novel #1
Paperback
Alluring Tales 2, November 2008
Trade Size
Sun Stroked, November 2008
Trade Size
The Hot Line, March 2008
Trade Size
Pleasure Exchange, February 2008
Paperback
Ellora's Cavemen: Seasons of Seduction III, September 2007
Trade Size
Pleasure Control, July 2007
Pleasure Games #2
Mass Market Paperback
Pleasure Prolonged, January 2007
Pleasure Games #1
Paperback
Pleasure Control, November 2006
Pleasure Games #2
Trade Size