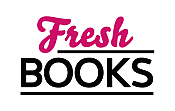 October ushers in great books with holiday themes!
"This is a riveting and emotionally charged romantic suspense tale."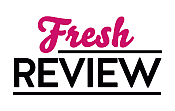 Reviewed by Betty Cox
Posted October 13, 2006

Grace Montgomery may be a successful assistant district attorney in Jackson who has never lost a case, and who graduated first in her class at one of the top law schools in the country, but to the residents of Stillwater, Mississippi she is still the poor white trash daughter of Irene. Irene has never been forgiven for marrying Stillwater's beloved preacher, Reverend Lee Barker. What his congregation doesn't realize was the dark and sinister side their good Reverend possessed. Lee Barker disappeared off the face of the earth years ago, and everyone in town is convinced Grace and her family killed him, but they can't prove it.
Grace has returned home for the first time in thirteen years. She is on a three month sabbatical to try and come to terms with her past in Stillwater. She is unable to accept a marriage proposal, and she has been given an ultimatum -- use her time off to come to terms with intimacy, or forget the proposal. The only person in town who treats her with any respect is Kennedy Archer, and Grace doesn't want his kindness. She has fallen in love with the Archer boys, and she might just be falling in love with their father also.
Kennedy Archer has always been Stillwater's golden child, but he doesn't feel so privileged anymore. His young, wonderful wife died of cancer and he is raising his two sons, Teddy, eight and Heath, ten, alone. Also, his father has been diagnosed with cancer, and the prognosis doesn't look good. Kennedy is running for Mayor, in hopes of taking over the position his father has had for years. Kennedy remembers Grace from school; remembers that she was sad and needy, and used sex to fill the void in her young life. The adult Grace is none of these things, and Kennedy and his sons are both mightily drawn to her. If he is forced to choose between Grace and politics, which one will he take?
Brenda Novak has penned a riveting and emotionally charged romantic suspense tale in DEAD SILENCE, the first book of her new trilogy. Well developed characters and a pulse- pounding, tension filled storyline keep the pages flying by.
SUMMARY
Grace Montgomery knows who it is, and she knows why it happened. She was only thirteen the night it all went wrong. And now, like then, she has no choice but to keep her mouth shut.
Grace left the town of Stillwater thirteen years ago, trying to forget, trying to make good. As an assistant D.A. in Jackson, she's finally achieved the success that was supposed to change her life. But it hasn't -- so she's come back to confront her own history. Which means returning to the farmhouse now owned by her brother and facing the people of Stillwater, a number of whom suspect the truth.
Widower Kennedy Archer is one of those people. He's running for mayor and needs to stay as far away from Grace as possible. And yet... she's an enigma he can't resist. Even though her enemies are close to finding out what really happened -- and that could ruin them both.
---
What do you think about this review?
Comments
No comments posted.

Registered users may leave comments.
Log in or register now!