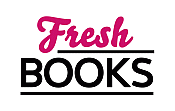 Grab a PSL and a great read in September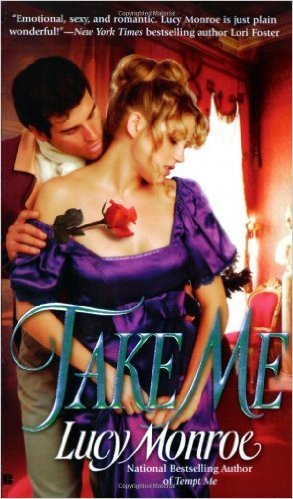 Take Me, October 2006
Book 3
by Lucy Monroe

Berkley Sensation
Featuring: Calantha, Duchess of Clairborne; Jared, Viscount Ravenswood
336 pages
ISBN: 0425212211
EAN: 9780425212219
Paperback
Add to Wish List

Purchase
"Touching Regency romance with wonderful characters."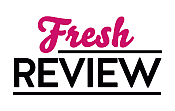 Reviewed by Tammie Ard
Posted September 18, 2006

Jared, Viscount Ravenswood, has come to terms that the scars on his face scare people, and that he'll always be alone. Except, that is, for Hannah, the little girl he's chosen to raise as her own. If it weren't for having promised Hannah's mother, Marry, he would not even try to contact Calantha, the widow of the man who raped Marry while in their employ.
When she discovers why Marry left her home, Calantha feels guilty since she was unable to protect her. Once she meets Hannah, she falls in love with the little girl. It doesn't take long for Jared and Calantha to realize that they are very attracted to each other and by getting married, they'll ensure that they can both be with Hannah. But their happy union may be ripped apart when Hannah's life is in danger and Calantha is accused of the crimes.
TAKE ME was definitely hard to put down. This love story pulled at every one of my heart strings and got my heart pumping when the action began. Jared might have an unattractive scar on the outside, but he is beautiful on the inside, and all man.
Learn more about Take Me
SUMMARY
From the national bestselling author of TOUCH ME and TEMPT ME comes a spellbinding romance of secrets and scandal, and the heartbreaking risks of true love...
Jared, Viscount Ravenswood, has no choice but to honor the deathbed wish of his ailing servant. All she asks is that Jared introduce her soon-to-be orphaned daughter to the notorious and reclusive Calantha, Duchess of Clairborne. No ordinary request, for this is no ordinary child. She is, in fact, the key to the Duchess's most private secrets, and to Jared's own past-one that has branded him Lord Beast among the ton.
But when the Viscount meets the Duchess, he finds not the pitiless dowager he expected, but a lovely and wary angel- survivor of a brutal marriage left now with only her roses and the breathtaking mystery that is her life. For Jared, to solve it is to fall in love, to make her believe in the impossible, and to follow the promise that comes with the most intimate whisper of all... Take me
---
What do you think about this review?
Comments
No comments posted.

Registered users may leave comments.
Log in or register now!