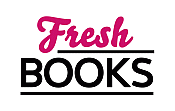 Spring for these books in March
"Smart, sexy and funny vampire romance."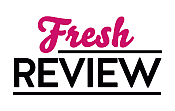 Reviewed by Sheila Graves
Posted February 12, 2005

Nell Harris used to be a charmer, meaning she could undo spells cast by demons and other things that go bump in the night. But she gave it all up when she accidentally killed her best friend. Now she's been tapped to help find a child who is being kept prisoner by a demon lord - the same demon lord that caused her such heartache before. Add a magical ring and a sexy vampire she can't resist (and doesn't want to) to the mix and Nell has almost more than she can handle. Almost...
SEX, LIES AND VAMPIRES is the first book by Ms. MacAlister I've had the pleasure of reading, but I can assure you it definitely won't be the last. Smart, funny, sexy and a bit tongue-in-cheek, this is a story you have to experience for yourself. Nell is down-to-earth and no-nonsense, but Adrian (the sexy vampire) is just what the doctor ordered to bring happiness back to her. I liked the storyline and characters - the whole thing is very cleverly done. I'm off to the bookstore to look for more books by Ms. MacAlister.
SUMMARY
Take a flawed charmer named Nell, add a cursed Dark One called the Betrayer who has sold his own kind for centuries to a demon lord, and throw them together in a desperate attempt to save an innocent child...while along the way unentangling themselves from a Welsh knocker named Gigli who runs a house of ill repute for poltergeists, avoiding death by a revenge-minded vampire, and trying to convince a group of mummies that dead really does mean forever.
---
What do you think about this review?
Comments
No comments posted.

Registered users may leave comments.
Log in or register now!