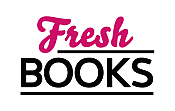 Giving thanks for reading in November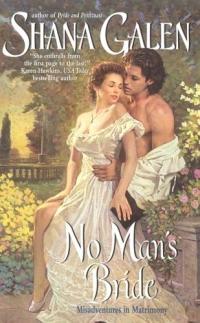 No Man's Bride, September 2006
Misadventures in Matrimony series #1
by Shana Galen

Avon
Featuring: Catherine Fullbright; Quint Childers
384 pages
ISBN: 006112494X
EAN: 9780061124945
Paperback
Add to Wish List

Purchase
"Charming, witty Regency romance with great characters."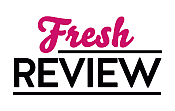 Reviewed by Suan Wilson
Posted August 7, 2006

Abused, beaten and locked in closets, Catherine Fulbright has learned to stay away from her drunken father. Constantly belittled by her family, it's no wonder she's terrified of crowds and people. She's survived the cruelty and violence with the help of three friends. It will take all of their aid when she discovers her father's latest plan. He will marry her off to a man of his choosing and she'll trade one prison warden for another. Bolstering her courage, Catherine sets out to ruin his plans.
After years of hard work, Quint Childers, Lord Valentine, may be selected as a Cabinet minister. He needs a young wife he can mold into a political asset to further enhance his eligibility. The beautiful Elizabeth Fulbright meets his requirements more than adequately. When Elizabeth's sister, Catherine, approaches him and warns him off the marriage to her harpy sister, Quint ignores her believing she's jealous of her beautiful sibling.
Tricked by her father, Quint finds himself married to the wrong sister. Unable to dissolve it without losing his appointment, Quint attempts to transform Catherine into the wife he needs. As he battles Catherine and her insecurities, Quint notices her subtle beauty and begins to fall in love with her. As time runs out, Quint must decide whether to choose his career or to attempt to win Catherine's love.
Ms. Galen delights readers with this little charmer, filled with witty dialogue and lovable characters. NO MAN'S BRIDE will have readers relentlessly turning pages to see if the evil sister gets her comeuppance.
SUMMARY
No Man's Plaything . . .
Catherine Fullbright has vowed never to marry. Growing up with a disreputable father, she witnessed male behavior at its very worst. Unfortunately her ambitious parent refuses to marry off Catie's pretty, pliable younger sister until the elder is wed-and his underhanded scheming comes to a head when Catie finds herself standing at the altar with her sister's fiancé.
No Woman's Fool . . .
To achieve his ambitions, Quint Childers, Lord Valentine, needs a wife-some charming, gracious lovely to play the perfect hostess . . . certainly not a brash, stubborn hellion like Catherine Fullbright. Why, then, is he mesmerized by the fiery chit? And when an old man's deception puts Catie in Quint's bed, why does the prospect of their union excite the handsome lord so? Winning the remarkable lady's love will be a trial-she doesn't even like him! Still, is that a glint of desire he sees flashing in those exquisite hazel eyes?
---
What do you think about this review?
Comments
No comments posted.

Registered users may leave comments.
Log in or register now!