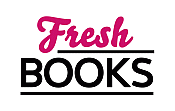 New Year, New Books in January
"A delightful and captivating medieval romance that really sparks!"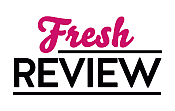 Reviewed by Audrey Lawrence
Posted July 11, 2006

Caught in the ever tightening web of her powerful cousin's blackmail, the young, but thrice widowed, Lady Ariana is forced to spy on other nobles in order to keep her independence and care for Jason, her deaf seven year old son.Ordered by the King himself to track down the elusive Spy of the Night, the infamous King's Hunter, Gabriel of Whitstone, manages to capture the fiery Ariana and vows to bring her to justice to save the life of his brother, Eric.
While on their journey, they share a magical moment at a secluded waterfall and Gabriel decides he now wants to wed her instead of taking her back a prisoner. Despite her growing feelings for him, Ariana knows full well she will suffer either way and is wary of going back into another abusive marriage. So, at first opportunity, she once again escapes, leaving Gabriel in the lurch to suffer for the crime she committed at the Abbey. After securing her independence and Jason's safety, Ariana returns to help Gabriel, only to learn that he died. Later, she is gladdened by the fact she has a welcomed, but unanticipated, consequence of their love tryst, however, knows she must marry again to keep her standing. At the ceremony, she is shocked to be confronted with Gabriel who is not only still alive, but now only focused on revenge, not love.
Jessica Trapp has crafted a hot and captivating romance that fits well within the intrigues and politics of fifteen- century England. Both Gabriel and Ariana are strong, intelligent characters fully aware of their positions in life, yet resourceful in leveraging circumstances to gain better control for themselves and others. The dialogue sparkles with wit and there is strong development of the two main characters as they come to terms with their changing situations and feelings. There is lots of humor too, right from the opening chapter -- Ariana's quick recognition of the meaning of the priest's stiff bulge to the introduction of Gabriel's gaggle of siblings in Ariana's well organized life. A great read that will hold you captive in delight!
SUMMARY
A WOMAN'S SECRET
Lady Ariana of Rosebriar is a woman with a past. She killed her abusive husband to protect her son. And now she is being blackmailed. A Lancastrian rebel will reveal her crime -- and destroy her life -- unless she delivers messages to enemies of the throne.
A MAN'S MISSION
Gabriel of Whitestone is a bounty hunter loyal to the king. To care for his family of seven siblings, he must capture his half-brother's murderer, the infamous Spy of the Night. Only then can he claim her land for his family -- and make her pay for her crimes of murder and treason.
A PASSION SET FREE
Sent to a chapel to steal a scroll of secrets, Ariana falls into Gabriel's clutches--and it isn't long before unquenchable desire draws her to him, making her body his willing captive, though her soul can never be tamed. Putting both honor and duty at risk, Gabriel struggles to win the trust of his brave, resourceful and irresistible prisoner. But can love keep them together, when murderous forces conspire to tear a country apart?
---
What do you think about this review?
Comments
No comments posted.

Registered users may leave comments.
Log in or register now!