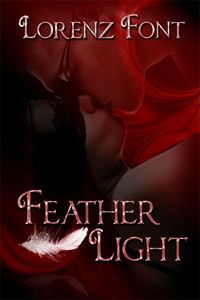 Purchase
Knead Me #1
TWCS Publishing House
October 2013
On Sale: October 13, 2013
Featuring: Webster Morgan; Kelly Storm; Parker Davis
201 pages
ISBN: 1612131298
EAN: 9781612131290
Paperback
Add to Wish List

Romance Erotica Sensual
Kelly skittered to the bathroom like a bunny on crack, eager to see what Parker had planned. She opened the box and marveled once again at his attention to details. Pulling away the tissue paper, she giggled when she found the clothing he wanted her to wear. She held the garment up to her body, and checked herself out in the mirror. The woman staring back at her looked happy and content.

"You see? If you hadn't given him a chance, you'd still be having those wet dreams." She stuck her tongue out at herself and stripped off her clothes, replacing them with Parker's choices.

She tapped the bedroom door. "Parker?"

"Jane, is that you?"

"Yes," she answered.

She eased the door open. Strategically placed candles cast a sublime, erotic glow across the room that made her heart race. Then she spotted him standing in the shadows.

"Let me take you back to the beginning of time," he murmured just before he stepped into the glow of the moonlight streaming through the windows.

His magnificent body was covered by a loincloth. She devoured every inch of him, each contour, and every tight muscle. The anticipation was killing her. She took a hesitant step forward, unsure what to do next.

"Safeword, woman!" he demanded.