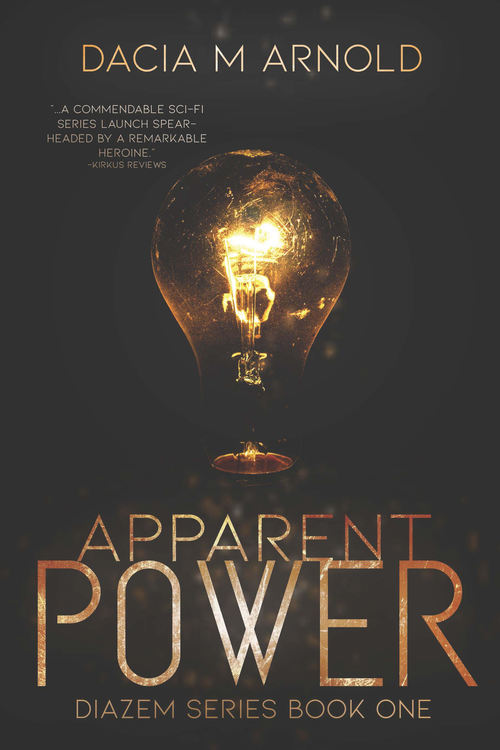 Purchase
DiaZem Book One
Self Published
February 2019
On Sale: February 8, 2019
ISBN: 1732467404
EAN: 9781732467408
Kindle: B07NJZXCS3
e-Book (reprint)
Add to Wish List

A dormant gene awakens in a quarter of the world's population and the effects are apocalyptic. With an even rarer gene, the life of Valerie Russell turns into a shocking race against time.
When the human body begins to require more electricity than needed to keep a heart beating, cars lose power, phones no longer function, and planes fall from the sky.
Stranded in southern Colorado, a hundred miles from home--and from her two-year-old son-- Valerie must find it within herself to trek the distance with the help of a questionable assembly of ex-military friends of the family.
Comments
8 comments posted.
Re: Apparent Power

very interesting
(Vickie Couturier 8:11am May 10, 2019)
This sounds very interesting. I like wondering how I would handle a situation like this.
(Mary Songer 4:59pm May 11, 2019)
I liked the post. It is sure an intriguing premise.
(Debra Guyette 6:18am May 12, 2019)
I am a fan of dystopian fiction. I just can't get enough of
it. Which, considering my passion is researching and writing
about family history, I admit that this is an odd match...a
person who lives in the past who enjoys contemplating future
apocalyptic scenarios.

After reading the synopsis for the book, Apparent Power, I
was intrigued. Most dystopian fiction is told from the
teenager/young adult point-of-view. As such, these tales are
often focus on the protagonist's experiences with little to
no consideration of other's viewpoints. But what if the main
character is a mother? Suddenly, the story shifts to a more
inclusive viewpoint. Not only is the main character concerned
about herself, she also has children to consider.
(Kt C 12:05pm May 12, 2019)
Wow. I am intrigue. A different type and if I do not win a copy I will definitely buy one. I give honest reviews on goodread, amazon and freshfiction. I like a good strong woman hero and she already sounds interesting from what I have read.
(Sherrie Wood 7:10pm May 12, 2019)
I love stories with smart, strong women and this sounds
like fun
(Nancy Krueger 1:05am May 14, 2019)
Sounds great. Looking forward to reading this.
(Pam Howell 7:04am May 14, 2019)
This book sounds amazing. Can't wait to read.
(Kimberly Fravel 8:12pm May 14, 2019)
Registered users may leave comments.
Log in or register now!