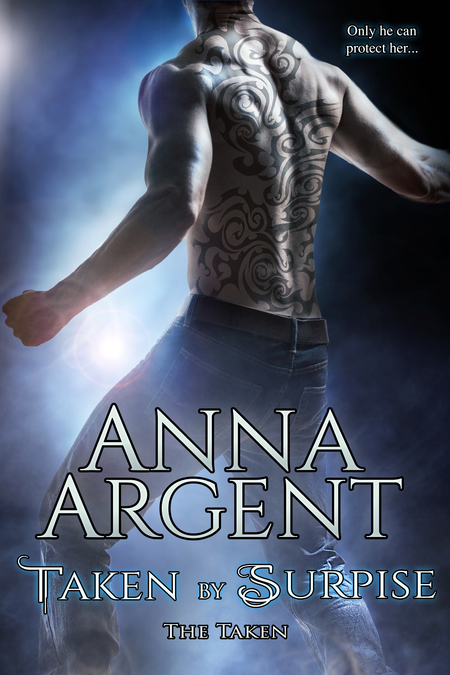 Purchase
The Taken #2
Author Self-Published
July 2016
On Sale: July 2, 2016
250 pages
ISBN: 1945292024
EAN: 2940156795512
Kindle: B01HW1LWMO
e-Book
Add to Wish List

Romance Paranormal | Paranormal Romance
The last of their kind, each born with a unique set of gifts, the Taken are a dying people. They were whisked away to Earth as children, hidden for their own protection and raised as humans. Now adults, they are the only hope for a world consumed by war and terror. Hunted both by those who seek to protect them as well as those who wish to use them, their lives depend on who finds them first.
In a world where technology and magic coexist as one, only a few special people have the power to stand guardian against the death of countless innocent souls. They must defeat the Raide and stop the ravenous war machine that destroys all it touches. Or humans will be next.
Zoe Last is a busy woman. She has a business to run, her dead father's last riddle to solve, and an army of bad guys working for a man who wants to dissect her brain and study its contents. But who doesn't have challenges?
She's spent her whole life learning to fit in, playing the good little human and biding her time until the war raging on her home world is over. But when a sexy, tattooed stranger comes into her shop, looking for her, she knows her quiet life of blending in is over. It's time to run.
Born a destroyer among creators, Talan has always known his path would be filled with pain and violence. It's not what his parents hoped for, and not the life he would have chosen for himself, but when the beautiful, brilliant Zoe enters his life, he finally knows why he was born broken. A creative, talented, easily distracted woman like her would never survive without a man like him to protect her. Now all he has to do is convince her of it before she runs right into the hands of the enemy, and then convince himself to keep his hands off of her sweet, sexy body long enough to do his job.
Together, they must solve a convoluted riddle, find a lost treasure, and figure out a way to keep Zoe out of the clutches of a sadistic killer who can rip secrets from his victim's mind with a single glance. With the enemy closing in and the fate of two worlds hanging in the balance, there's not a second to spare…
The Taken
Comments
No comments posted.

Registered users may leave comments.
Log in or register now!