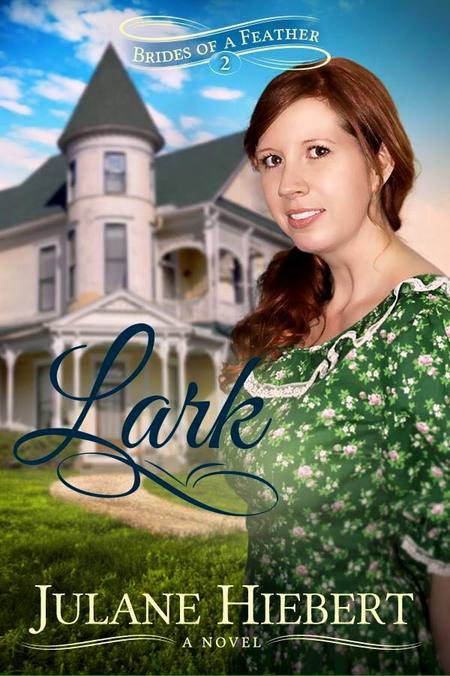 Purchase
Brides of a Feather #2
Wings of Hope
March 2016
On Sale: March 11, 2016
Featuring: Lark Wenghold
248 pages
ISBN: 1944309020
EAN: 9781944309022
Kindle: B01CIURU34
Paperback / e-Book
Add to Wish List

Can one wrong turn put Lark's life on the right pathway?
Lark Wenghold hates Kansas, gets queasy around small humans, and has vehemently declared she has no intention to marry. Ever. However, to honor her papa's dictum that the Wengholds never go back on their word, she consents to travel to Kansas to be present at the birth of her sister's first child.
Her obligatory adventure begins when she hurriedly boards the train to Kansas, hoping to thwart Albert Harvey's uninvited company. On the wrong train, going the wrong direction, and with a family of six children as seatmates, Lark is forced to face challenges that heretofore were her worst nightmares. Within a few short days of arrival in Cedar Bluff, Kansas, Lark's ordered world begins spinning out of control.
While in a dark cellar of fear and despair, will Lark finally accept that God's plans are better than hers?
Brides of a Feather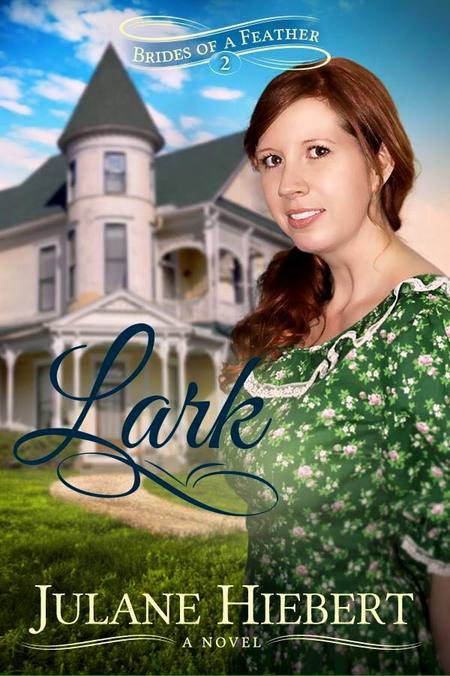 Lark
#2.0
Amazon.com | BN.com | | |
Comments
11 comments posted.
Re: Lark

I was captivated with your beautiful and unforgettable post
today. The vivid description of your surroundings sounds
appealing, tranquil, and soothing. Your devotion to family
and the grandchildren is more important than any mundane
chores. Thanks for this uplifting and meaningful blog which
resonates with me. My most memorable time wasting is at
this point in my life since I have a full length arm cast
which allows me to read and not do much else.
(Sharon Berger 12:53pm July 8, 2016)
My memorable "in the moment" was when I walked out of my promotional interview and knew that I nailed it. I'm not sure if I could get that feeling again in my next interview.
(Kai Wong 2:31am July 9, 2016)
Loved your descriptive post, Julane, thank you!!

Since I've retired & live alone - my time is less planned than it once was. There aren't many tasks that can't wait until tomorrow to be completed - God gave us nature and family to enjoy, life on earth is short. So many things in my life haven't turned out as planned but God has used them all to my good. Leaving my job and family and moving to another state without a job, place to live, or family/friends there - to be a cast member in an on-going Passion Play on the life of Christ was one of the most inspiring years of my life!!

Thanks for the giveaway opportunity - I'd love to read Lark!!

bonnieroof60(at)yahoo(dot)com
(Bonnie Roof 1:52am July 10, 2016)
Just about every day my plans go out the window, due
to the fact that my Husband is the Manager of the
apartments where we live. On those occasions that we
need to go out, whether for business or pleasure,
there have been times if we had left 5 minutes
earlier, we would have been involved in an accident!!
We also had a land line at the time, and the same
thing happened there. If we had left 5 minutes
sooner, as we had planned, we would have missed a call
stating that my Father had been rushed to the
Hospital!! At the time, his health started to decline
all of a sudden, and because I lived so far away from
him, those calls were becoming commonplace every
couple of weeks. Those were mixed blessings, but
blessings nonetheless. I loved the way you described
the woodpecker! Where I live, my Husband and I put
out suet blocks for our Woodpeckers every morning.
They are one of our favorite birds, and we have 3
different verities that come to our tree to eat!! I
also cook nectar for the Hummingbirds, which are my
favorite, by far!! We don't skip any of the birds, of
course!! The Goldfinches have their own nyger feeder,
and the others have their seed, so all the birds get
something!! It's amazing to watch which birds come
year-round, since I'm up North. Congratulations on
your latest book, and I'm looking forward to reading
it!! The story line sounds like a real page-turner!!
(Peggy Roberson 11:16am July 10, 2016)
enjoyed your post. How true it is to get distracted by the
littlest things in life. Thanks for this opportunity.
(Nancy Luebke 3:32pm July 10, 2016)
I recently set up a birdhouse next to my bedroom window. There are so many birds coming in and out that I could watch it for an hour. I've started taking pictures of the birds I see and looking them up online so I guess I'm officially obsessed!
(Nancy Marcho 5:36pm July 10, 2016)
Lazy summer days spent reading or at the beach!
(Lily Shah 10:21am July 12, 2016)
I love to ' waste my time ' by sitting outside and watching the birds in the bird-bath with water flying out , the rabbits and the squirrels playing ,sometimes with each other . Time passes so fast when I'm enjoying what surrounds me . Thanks for this chance to win your book .
(Joan Thrasher 11:22am July 12, 2016)
I loved to "waste my time" sitting in the porch swing with a cold glass of iced tea and listen to my grandmother tell me stories of her youth and coming across the prairie in a covered wagon. I wish I'd have had a video camera or phone way back then.
(Beverly Carter 12:16pm July 12, 2016)
Whenever I go to my family's lake house every summer, I just spend my
time reading and reading and reading. I love wasting time that way!
(Meghan Stith 12:40pm July 13, 2016)
Thank you for painting a beautiful picture with your eloquent words.
I think some of my most enjoyable days have been when I've spent time picking weeds from our garden, only to be distracted by people, pets the beauty of nature. Our four year old neighbor loves to help me. Of course, that also means a ride on our black tire swing which she believes is a unicorn. We each make up fantasy stories about the unicorn and are totally silly. And swinging on our cedar porch swing is a delicious distraction for me. The swing hangs under the grape arbor my husband constructed about 8 years ago. Near the arbor's front, trumpet vines bloom and provide nectar for hummingbirds! When the weather is cool enough I like to read in that particular spot as well. And, neighbor dogs make the round for rubbing and loving when I'm in the yard! I can't resist the wagging tails and attentive behaviors. Being outdoors watching sunrises & sunsets, bees, birds, butterflies, neighbors and pets relaxes me and brings me joy.
(Betsy Pauzauskie 4:00am July 14, 2016)
Registered users may leave comments.
Log in or register now!