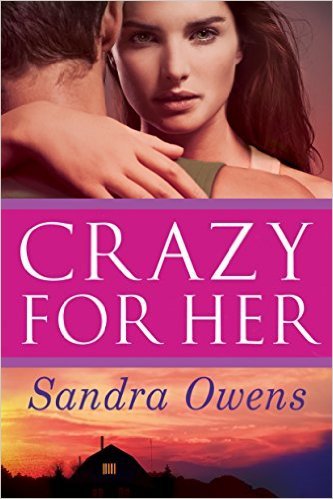 Purchase
K2 Team
Montlake Romance
September 2014
On Sale: September 1, 2014
306 pages
ISBN: 1477824782
EAN: 9781477824788
Kindle: B00ISCXNO2
Paperback / e-Book
Add to Wish List

Romance Military | Romance Contemporary
When his best friend and fellow Navy SEAL, Evan Prescott, died in his arms on the battlefield, Logan Kincaid gave his word to watch over Evan's widow. But for two years he kept his distance…torn between honoring his solemn vow and succumbing to his secret love for his fallen comrade's wife. But when Dani Prescott desperately reaches out to Logan for the help only he can give, he rushes to her side—determined to fight for her safety as fiercely as he fights against his own buried desire.
Someone claiming to be her husband is stalking Dani and her infant daughter, making them virtually prisoners in their remote country home. Logan's elite military training and high-risk security expertise have outmatched more dangerous enemies. But the real challenge will be the burning temptation that threatens to overcome Logan whenever Dani is near…especially when she reveals her own hidden passion.
K2 Team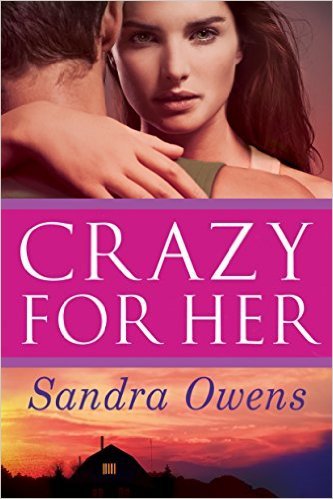 Crazy for Her
#1.0
Amazon.com | BN.com | | |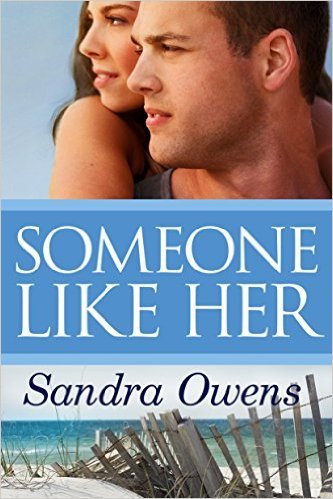 Someone Like Her
#2.0
Amazon.com | BN.com | | |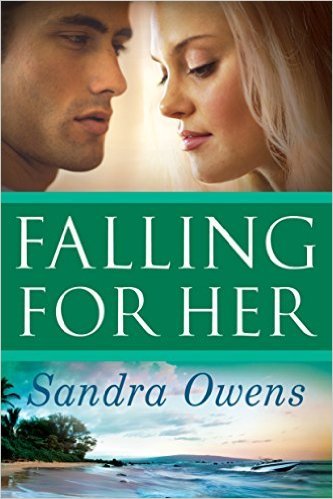 Falling For Her
#3.0
Amazon.com | BN.com | | |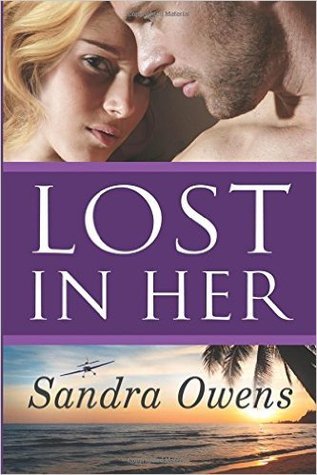 Lost in Her
#4.0
Amazon.com | BN.com | | |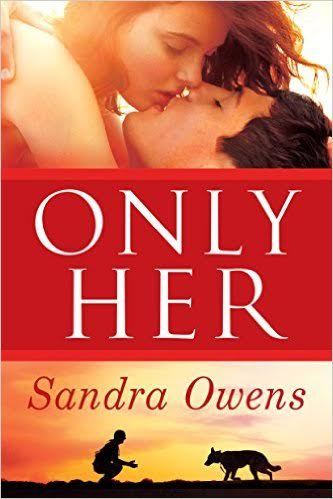 Only Her
#5.0
Amazon.com | BN.com | | |
Comments
19 comments posted.
Re: Crazy for Her

Tammy was our dog when we were growing up, and she was my favorite(she was also our first pet@!)
(Joanne Schultz 2:58pm October 25, 2016)
The first dog I remember we had was named Stinker :)
(Teresa Decker 4:39pm October 25, 2016)
My cat named Smokey. I adopted him from a lady who took in pets from people who could no longer care for the pet or just did not want the pet any longer. Our family loved him for 19 years until his body gave out. He is buried in our backyard with a tombstone marking his grave.
(Linda Harrison 4:49pm October 25, 2016)
I loved my dog Misty and my parrot Oscar... they were my best friends when I was growing up!
(Colleen Conklin 9:15pm October 25, 2016)
My favorite pet was a Siberian named Misha that my mother acquired from an owner that was afraid of her. From the moment my mom saw her, they had a mutual love. Misha was a pedigreed sled dog, who was very gentle and protective. Once a salesman came to the door and when mom said no, he attempted to enter the house. Misha came around the corner with her hackles raised. He took one look, stammered wolf and took off running leaving his sample kit on the doorstep. He never came back. This was a dog that allowed the little ones to ride her or sleep with their heads on her, but that day her snarls made us all grateful that she was there to protect us.
(Sharon Mitchell 10:03pm October 25, 2016)
I only ever had goldfish, I usually had a pair I called
Topsy and Tim after the characters in my favourite books.
The last one I had was called Bart, but my dad had wanted
to call him Chips (as in fish and chips).
(Jen Barnard 10:59pm October 25, 2016)
My favorite pet was a Great Pyrenees named Bentley. I loved him so much. He was such a good boy but boy could he slobber. HA
(Bonnie Capuano 9:07am October 26, 2016)
I couldn't possible nail it down to just one name. All my pets both living
(and deceased,) will always hold a special place in my heart. Thanks so
much for the chance.
(Christine LaFord 10:02am October 26, 2016)
My favorite was pug that my hubby got me for christmas one year. we had her for 3
years before someone stole her out of our yard. But I like to sing and my kids love
to her me sing and she would sing with me and is was so day cute.
(Valerie Miller 3:38pm October 26, 2016)
I've had so many wonderful pets over the years. My current favorite is our little black dog, Schooner. Part Jack Russell, part Border Collie, part who knows what, she brings joy to us every day with her unconditional love and the joy she brings to exploring a new dog park!
(Robin Wood 12:43pm October 27, 2016)
My first horse's name was Druid. He's been gone nearly 40
years, but I will miss him always.
(Irene Menge 9:41am October 28, 2016)
Joshua, my first and favorite cat. many have followed, all
have been loved, but he is my favorite.
(Janice Santillo 4:40pm October 28, 2016)
That would be Fluffy. He was found on our doorstep, just a
little ball of fur. Turns out he was almost full blooded
sheepdog.And he was protective of us all, humans and animals on
our farm alike
(Nancy Luebke 5:12pm October 28, 2016)
My favorite cat was Tom Cruise. I was 11, so that was
exactly 30 years ago. He was orange and white and he was a
stray but not feral. I put milk and bread under my dads car
and slowly allowed my mother to let me adopt him in. This
was the beginning of my life as a minor cat lady.
(Stephanie Bonck 7:50pm October 29, 2016)
I had several dogs growing up, each that I loved very much. My favorite pet(though I hate to say favorite) was my little Chihuahua, Tequila. My husband got her for me as a surprise when we were dating. She was my first pet that was mine. Not my parents, but all mine. I loved her to pieces and I took her everywhere. She was a spoiled little thing. I had her for 14 years and my kids grew up with her. She was their for all of their firsts and that makes her even more special. When she passed, a piece of me broke and I miss her like crazy.
(Jolene Allcock 9:35pm October 29, 2016)
Oreo Someone dropped her out in front of the house, She was
five or six weeks old. She is a lab cross. She is nine years
old now.
(Cynthia Cook 12:40pm October 30, 2016)
There have been many through the years: Queen Ann, Ralph,
Frank, Bozo, Charles, Mary Pat, Emma, Annie and currently Bob
& Callie.
(Nancy Ludvik 8:02pm October 31, 2016)
We had a "shoodle" a sheltie/poodle mix we called Mystique
(Misty for short). She was 17 pounds soaking wet, had wavy
hair that didn't shed. She lived a very full 17 years.
Every time my dad would pull out the electric knife to cut
meat, she'd be right at his feet -- he still looks for her!
(Sandy Haber 8:23pm October 31, 2016)
snaptube app details are given below..

youtube apk
downloader
snaptube music
downloader
snaptube
downloader app
youtube apk
snaptube
downloads
(Vivo Speed 5:19am November 8, 2016)
Registered users may leave comments.
Log in or register now!