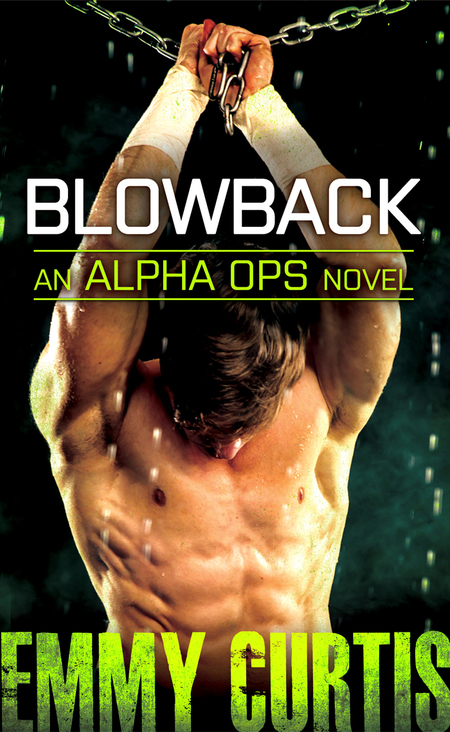 Purchase
Alpha Ops #4
Forever Yours
November 2015
On Sale: November 3, 2015
Featuring: David Church; Molly Solent
272 pages
ISBN: 1455564230
EAN: 9781455564231
Kindle: B014DUSLWG
Paperback / e-Book
Add to Wish List

One year ago, David Church kissed a beautiful, brilliant woman on an airfield in Iraq-and hasn't stopped thinking about her ever since. Now, the military veteran gets a chance to rekindle that fire when he sees his lost love again-looking sexier than ever-at an international conference in Athens. David yearns to take her in his arms, to hold her close and never let go. But when the bullets begin to fly, it's not just his heart on the line. It's his life.
When Molly Solent agreed to deliver intelligence for the U.S. government, she didn't realize she'd be caught in the crossfire of a surprise ambush-and underneath the hard-muscled body of David Church. Shielding her from harm and swearing to protect her, the elite bodyguard reignites a searing passion that Molly can't resist. But with unforeseen danger around every corner-and unquenchable desire in every embrace-falling in love could be the greatest risk of all . . .
Alpha Ops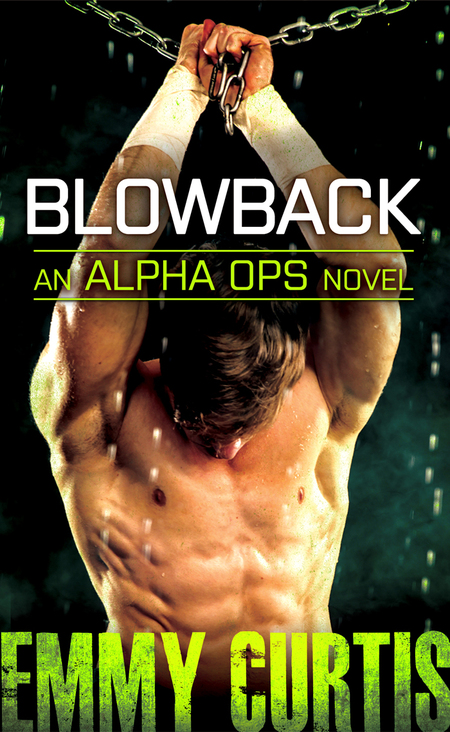 Blowback
#4.0
Amazon.com | BN.com | Apple Books | Kobo | Google Play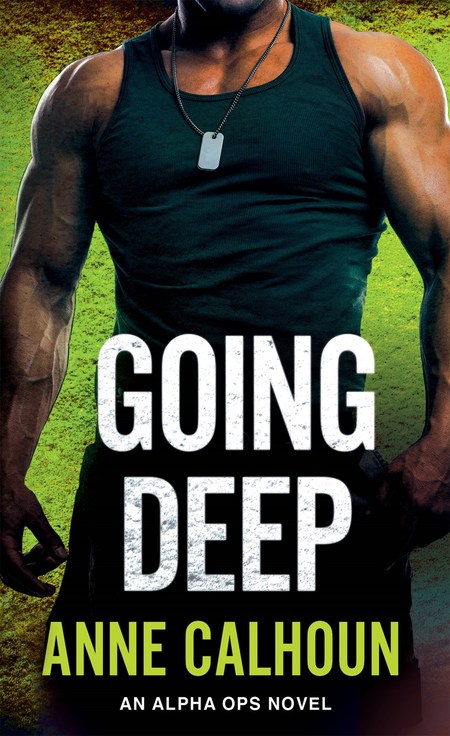 Going Deep
#4.0
Amazon.com | BN.com | Apple Books | Kobo | Google Play
Comments
21 comments posted.
Re: Blowback

I think I'd like to find out the REAL story of how the rulers
were taken out in each of the countries of the Middle East.
Not just Bin Laden, and I know there's more than one book out
there that has been written already about the raid on him,
but ALL of the leaders - Gadhaffi, etc. It would make for
quite a story. I'm looking forward to reading your latest
book. Congratulations!!
(Peggy Roberson 8:11am November 2, 2015)
I would like to read something on the fate of the looted
antiquities from occupied areas. Such a tremendous loss to
a country's heritage.
(Deb Philippon 9:57am November 2, 2015)
An old object that has its own history which draws two
strangers togethet.
(Marissa Yip-Young 10:00am November 2, 2015)
Lost treasure finds would be truly interesting to learn more about.
(Colleen Conklin 12:24pm November 2, 2015)
As a military spouse myself, I love reading military romance, and all of the secret ops stuff! I know so many people that have gone overseas and just to be able to have that incorporated into books I'm reading makes them not seem so far away :)
(Sheryl Pike 9:12pm November 2, 2015)
As a lover of all things fantasy and paranormal, I'd like to think that all the myths and fairytales had happened in real life long ago and were skewed as the real-life stories were passed down orally. As for my life, it's too boring and average (nothing exciting ever happens) so I wouldn't want to inject anything into the books, it'd make for a very boring read. Even textbooks would be better than reading about my life.
(Lisa L. 10:05pm November 2, 2015)
I love military and black op romances...
(Bonnie Capuano 3:21pm November 3, 2015)
Lost treasure to find a lost love
(Tamara Lawson 6:14pm November 3, 2015)
My life isn't something I would want incorporated into a
novel. I read novels to escape my reality. I love a novel
that makes my heart race. I'm more interested in seeing
places that are talked about in the novels than finding
out if a specific event truly occurred. Kinda like
putting a face to a name. ;)
(Jeri Daniel 4:51am November 4, 2015)
As the old saying goes: Truth is stranger than fiction! I'd
like to know what's really going on in Afghanistan. It's so
interesting that real life events mimicked your writing!
(Betty Woodrum 9:52am November 4, 2015)
As a child of a Marine, I love military
romance/suspense/intrigue stories. I love finding parallels
between fiction and fact....but I don't know if I want to
"know" which is based on fact - my imagination leads me to
many wonderful subplots/stories.
(Kimberley Coover 10:57am November 4, 2015)
I have so many events that I would like to put in a book,
especially one for the younger generation like if your
boyfriend/girlfriend would become abusive - to make sure you
get out immediately, which I didn't. I stayed for 12 years.
Stuff like what NOT to do like getting married and to make
sure you really love this person and so many others that I
have had bad experiences with. A WARNING! Good luck
everyone!
(Renae Kelly 12:53pm November 4, 2015)
I love to read about secret ops and what really happened
(Lilian Gamble 6:44pm November 4, 2015)
I would love people to have super or magical powers. LOL
(Phyllis Lamken 6:44pm November 4, 2015)
I'd like to here about or read about the real life of all the "Big People" that make all the "Rules and Laws" that the rest of the world have to live by and they don't apply to the ones that make them . Enough said ??????
(Joan Thrasher 2:20pm November 5, 2015)
often when a book mentions an event, place, person or object
that sounds like it was real I will google ite &/or check it
out on Wikipedia - I love to learn about things new to me that
way - especially historical things.
(Diane Sallans 2:52pm November 5, 2015)
I like to read novels that take place in actual, real towns. Something that I
can look up and google, or possibly even visit one day. Other than that
though, I sort of like reading to escape from my reality.
(Lily Shah 3:55pm November 5, 2015)
My ex-boyfriend won the lottery two weeks after we broke up
true story I think that should be written into a book. He did
take me on a $500 shopping spree a couple of weeks later.
(Denise Austin 4:12pm November 5, 2015)
I like to read to get lost in the story. Too much reality is a downer.
(B Tritt 6:01pm November 5, 2015)
I enjoy most novels of romance. I would love to find out if my
ancestors had a good life in their respected countries before
coming to America.
Marilyn
(Marilyn Collins 6:10pm November 5, 2015)
I would like to see some of the pet/animal stories I have heard my parents
tell, in a book. If their siblings did back them up I wouldn't believe some of
them. Headless chickens chasing one of them no matter all the turns she
made.
(Laura Gullickson 8:28pm November 5, 2015)
Registered users may leave comments.
Log in or register now!