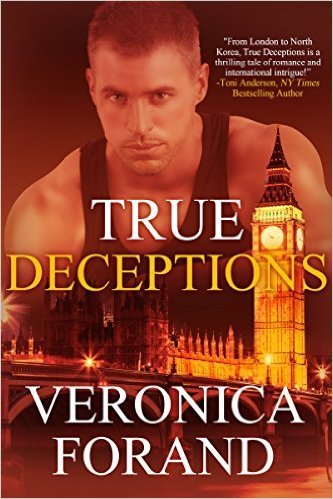 Purchase
True Lies #2
Entangled Suspense
October 2015
On Sale: October 19, 2015
Featuring: Cassie Watson; Simon Dunn
270 pages
ISBN: 1943892598
EAN: 9781633754263
Kindle: B014CS5NIY
e-Book
Add to Wish List

Romance Suspense | Romance Contemporary
Temptation. Seduction. Pleasure. It's all part of the game...
After his partner was murdered, Simon Dunn was done with MI6. But the cold, violent world of British intelligence never lets anyone go free. Now Simon has been blackmailed into a new job...with a beautiful new partner who's going to get them both killed.
Robotics expert Cassie Watson is a newbie field agent with as much sophistication as...well, a pacifist, vegan computer nerd. Now she's abruptly thrust into the cutthroat world of espionage with a partner who is as cold as he is brutally-and brutishly-handsome.
But when their mission is betrayed from the inside, Cassie will be forced to place her life in the hands of the one man who's anything but trustworthy...
True Lies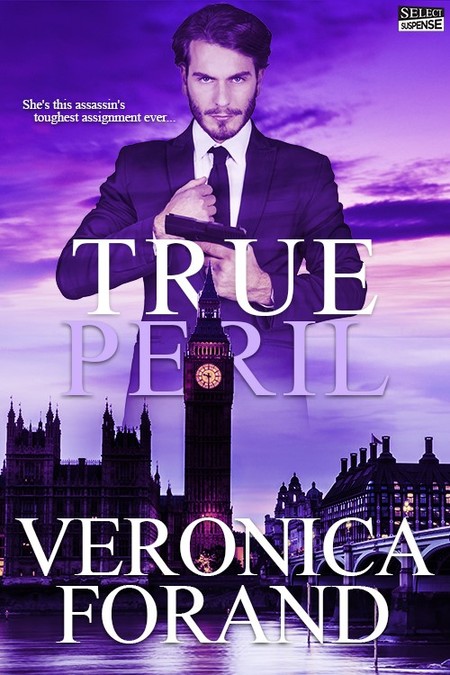 True Peril
#3.0
Kindle | BN.com | Apple Books | Kobo | Google Play
Comments
22 comments posted.
Re: True Deceptions

I've always had a faulty imagination. If I get a scenario into my head, chances are, the character only gets as far as waking up and going out the door... Can't seem to imagine what a character would do once they're out in the world (probably because I've always had a boring life, home school home, or home work home--nothing ever exciting happens to me). Probably why I'm horrible at all kinds of writing because I can't elaborate well and I don't have much of an imagination.
(Lisa L. 11:39pm December 15, 2015)
I tend ti think too far into a plot in my head that O cant
seem to write it.
(Marissa Yip-Young 6:06am December 16, 2015)
My life has had enough excitement, that if I thought hard
enough, I could probably break it down into a series of
books, or at least novellas. At times I've even entertained
the thought, but have so much on my plate, that I don't have
the extra time to do so. I even had a teacher who told me
that I would make a good writer, but never acted on it.
Perhaps one day, I'll just have to sit down, and put paper to
pen, and see what I can come up with!! I hope you and your
family have a very Merry Christmas, and a great New Year!!
(Peggy Roberson 7:42am December 16, 2015)
yes I do get pulled into the story if it really good and if it's really good I don't want it to end
(Jennifer Beck 9:57am December 16, 2015)
Merry Christmas friends
(Emily Stemp 10:47am December 16, 2015)
I love reading, however I don't actually have any visions of stories in my
head. I guess I am just not that talented. However, everytime I read a book I
get sad at the end because I am so drawn into the characters and their lives
that I hate that I do not know what happens next. That is one of the reasons
why I enjoy reading books that come in series. I will usually get over it once I
am a few chapters into my next book, and invested into new characters!
(Lily Shah 11:33am December 16, 2015)
I love getting pulled into a story... the best ones make it seem like it is a movie playing in my head!
(Colleen Conklin 12:22pm December 16, 2015)
I become engrossed within the pages and cannot leave since the
novel is captivating.
(Sharon Berger 1:03pm December 16, 2015)
I love losing myself in a story. There have been some
stories which were particularly vivid for me. To Kill A
Mockingbird was the first to do that for me.
(G. Bisbjerg 1:51pm December 16, 2015)
I love that feeling of being swallowed into a book. I think the first book that
did that for me was Mistral's Daughter, many, many years ago. Merry
Christmas to you too.
(Veronica Forand 2:19pm December 16, 2015)
I easily get pulled into stories, but I have a very hard
time coming up with my own. I am not very imaginative.
(Carrie Edmunds 10:46pm December 17, 2015)
I am kind of hesitant to tell people this, but I have this
whole saga of a story in my head. I guess we're both kind
of alike. Ive put so much time into just daydreaming and
imagining scenarios that its scary XD Still, I really hope
to write a book about my "visions" someday!
(Hylla Jackson 11:14pm December 17, 2015)
It took me about forty years to get my rear end in the chair to write the
stories. Good luck!
(Veronica Forand 11:47pm December 17, 2015)
I am always falling into books, they take all your worry's
away for awhile.
(Sharon Sommer 4:08pm December 18, 2015)
My youngest daughter and I like to write together. We just
never took it a step further to see where it would go. We
get our ideas from dreams, day dreams, and life
experiences.
(Beverly Beltz 5:25pm December 18, 2015)
Looking forward to reading this!
(Sandy Mangarella 5:47pm December 19, 2015)
I have a hard time writing letters, no way could I write a
story. Thank you for this chance.
(Sharon Sommer 9:23pm December 19, 2015)
It looks like a great book.
(Valerie Miller 9:02am December 20, 2015)
Wishing everyone a very merry Christmas and Happy New Year!
(Denise Austin 1:29pm December 20, 2015)
I would love to read this book and I put it on my TBR list. Love this giveaway!
(Bonnie Capuano 6:12pm December 20, 2015)
I like the writing thoughts. I have relatives who do things like that but they are narcoleptic not day dreaming. Granted we're not THAT close to the state border but I had a relative who was almost there when they finally woke up.
(Laura Gullickson 7:45pm December 20, 2015)
I always wonder how an author can be creative enough to
write a book! It seems so difficult! I do love to read,
though, and I'd love to read this book! Thanks for the
chance to win. Happy holidays!!
(Linda Herold 11:23pm December 20, 2015)
Registered users may leave comments.
Log in or register now!