Purchase
Redzone #2
Samhain Publishing
November 2015
On Sale: November 17, 2015
Featuring: Sophia
ISBN: 161923081X
EAN: 9781619230811
Kindle: B00WYTF46U
e-Book
Add to Wish List

Truth is a powerful weapon.but explosives never hurt.
RedZone, Book 2
Sophia can run but she can't hide. RedZone is on her tail and those of the six techaugmented soldiers who escaped its clutches with her. If she could only focus on fighting her way to safety, she might live long enough to disappear. But it's not just her own backside she needs to watch out for.
At her side is her boyfriend, Kyle. He's the reason she found the courage to escape, and she'll do anything to keep him and his secrets out of RedZone's hands. Only problem is, since she was once sent to capture him, he has good reason not to trust her.
In fact, there's not much trust to go around. RedZone keeps finding them, suggesting someone is a traitor. And if that's not enough to recapture the group, the organization has a backup plan. One that will force Sophia and Kyle to choose between safety and risking everything one more time.
Warning: Contains killer robots, mutant college students, and dangerous super soldiers. And those are the good guys. It's enough to make a rogue assassin wish she were taking her philosophy final instead.
Redzone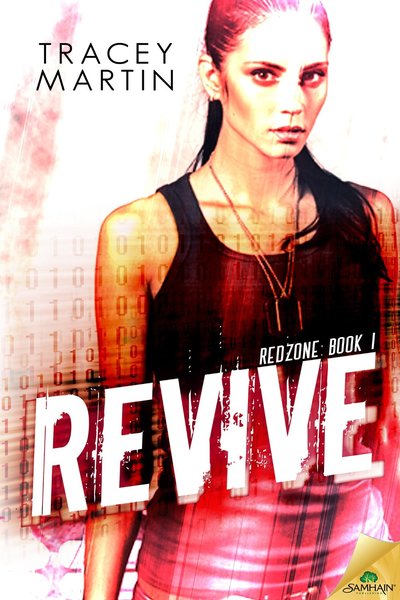 Revive
#1.0
Kindle | BN.com | Apple Books | Kobo | Google Play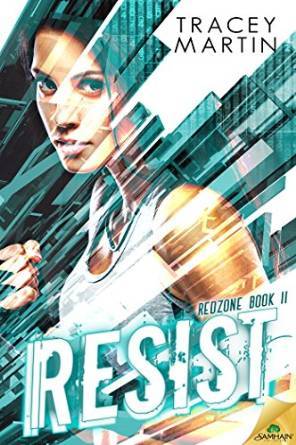 Resist
#2.0
Kindle | BN.com | Apple Books | Kobo | Google Play
Comments
22 comments posted.
Re: Resist

Read minds.
(Marissa Yip-Young 6:08am November 19, 2015)
The main thing for me would be cures for diseases like Cancer and
Alzheimer's Disease. I'd also like to find a way for people to
be more protected from any type of sinister forces who want to
harm them in any way - be it a human force shield of a sort or
something, to keep people more protected.
(Peggy Roberson 7:34am November 19, 2015)
Cures for chronic diseases such as arthritis or Alzheimers.
(Deb Philippon 8:36am November 19, 2015)
A cure for cancer.
(Pam Howell 9:42am November 19, 2015)
Cures and rapid healing
(Colleen Conklin 11:56am November 19, 2015)
A cure for so many debilitating diseases and world peace!!!!!
(Susan Patterson 12:00pm November 19, 2015)
A better reading and auto dosing machine for diabetics,
and a viable affordable self driving car. I see how hard
it is to balance food intake and insulin dosing from my
work and wish it were easier for people in general. I
would want the car for myself, I am notoriously poor at
directions and would prefer to sit back without worrying
about it.
(G. Bisbjerg 1:40pm November 19, 2015)
Cures are a big thing that I think the entire universe could really utilize. One
big one for me specifically would be a cure for diabetes, especially since so
many people have that in today's society.
Another cool thing would be cars that could fly!
(Lily Shah 2:16pm November 19, 2015)
Kindle is my dream!
(Diane Pollock 6:43pm November 19, 2015)
Cure for Chronic illnesses which are debilitating.
(Sharon Berger 6:54pm November 19, 2015)
Oh man, sci-fi/fantasy/paranormal is my weakness!!!
I actually don't know what future technology I would wish for... Maybe better solar powered resources or something that would lessen fossil fuels before earth's resources run out. Also to prevent further depletion of the ozone plus air/noise/water pollution clean-up
(Lisa L. 10:44pm November 19, 2015)
When you mentioned making mistakes when writing it made me think of the last book I read. The author didn't know the difference between crocheting and knitting and kept making the heroine do both at the same time.
(Gladys Paradowski 1:29pm November 20, 2015)
Since we already have cell phones, etc. like Star Trek's telecommunicators, how about their transporter system too?
(Elaine Seymour 1:57pm November 20, 2015)
they have robot for thing now we need something to hlep th kid deformity and then the poverty in the state we have to see how we get it cclean up
(Desiree Reilly 10:17pm November 20, 2015)
This sounds so good!
(Lauren Koerner 11:36pm November 20, 2015)
Teleportation, since I never can be on time and deliveries could almost be
instantaneous. I hate running to the store for one last thing.
(Laura Gullickson 2:19am November 21, 2015)
to cure diseases.
(Wilma Frana 4:52pm November 21, 2015)
The ability to "feel good" all the time.
(Richard Burr 4:59pm November 21, 2015)
self driving transportation
(Beth Elder 4:59pm November 21, 2015)
No wars , that all energy for cars and homes were free.
(Deb Pelletier 10:15pm November 21, 2015)
i would love to see time travel happen.
(Sarah Hansrote 3:07pm November 27, 2015)
Cure for diseases or at least better medication. I would
love to have a pain free day.
(Brittney White 12:27pm November 29, 2015)
Registered users may leave comments.
Log in or register now!